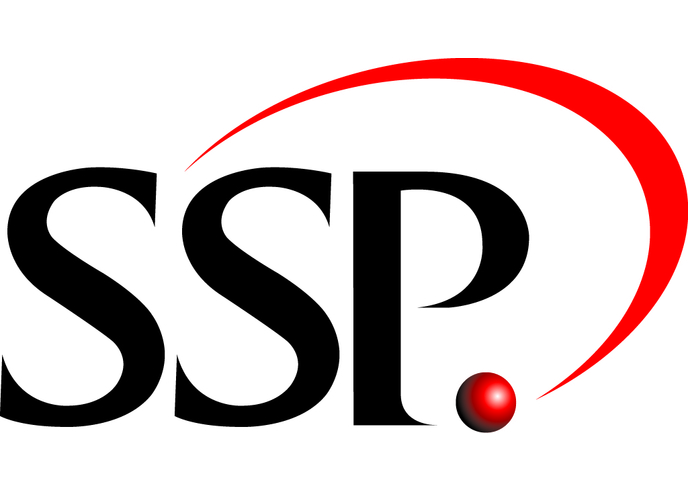 Sacos Group Limited, the leading insurance provider in the Seychelles has selected and implemented SSP's Insurance Platform; with rapid implementation despite the current working climate to assist in their business transformation.
From signing contracts through to delivery and training, this deployment was delivered entirely remotely; a first of its kind for both companies. It demonstrates the strong capabilities that SSP has in order to deliver a forward-thinking and seamless system. The SSP Insurance Platform offers a single interface with a suite of modules and components that will replace Sacos' two existing systems. This will provide greater efficiency with improved and more user-friendly features all on one platform; reports and policy documents can now be produced at the click of a button, allowing Sacos to focus on giving exceptional customer service.
Private Motor and Fire are products which are already live on the system, enabling Sacos to offer high-quality business promptly and proactively.
Shehnaz Somers, Chief Technical Officer at Sacos commented "Sacos made the decision to replace its old Legacy system with a more modern insurance policy administration system at the end of 2019, before COVID-19 disrupted our world. Despite this major challenge, preventing any onsite visit by the relevant SSP resources, the collaboration between the two teams across four geographical locations worked so well that Phase 1 of the project was delivered within budget and timeframe. This was due to the dedicated support from the client-facing SSP team, with out-of-the-box ideas that allowed Sacos to adapt to the platform rather than customising it to fit our way of working.
We are now in Phase 2 which is to build and deploy the remaining 15 products; I am confident that it will progress even smoother now that we have adapted to the SSP system."
Leslie Muthen, Head of Territory, Africa at SSP said "The SSP team are proud to have the resources and capabilities to conduct this remote implementation for Sacos. The project has been a clear example of exceptional collaboration; working alongside and providing training despite being based in four different locations across the world in various time zones.
We now look forward to seeing Sacos gain the full benefits of the SSP system, with the platform's rich functionalities allowing them to be a greater market competitor for many years to come. It has been inspiring and refreshing to see the insurer adapt their way of working to fit the SSP application, as they have realised that these changes will greatly improve the business processes."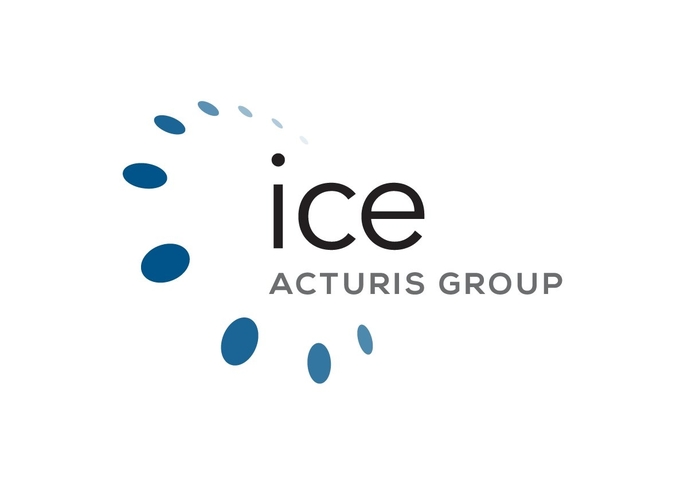 We are delighted to be working with John Lewis & Partners in their new modernised home insurance partnership, along with Digital Partners, a Munich Re company, Sedgwick and the Hood Group.
Please see below for the full John Lewis & Partners press release.
Price walking has dominated the headlines as the FCA, CMA and Citizens Advice have all talked about the risks of consumer harm arising from 'general insurance pricing practices' that have often treated new and existing customers very differently. The reality of the matter, following the FCA Final Report and Proposed Handbook changes, is that a significant proportion of insurers, brokers, MGAs and other parties involved in the production and distribution of a vast range of insurance products now need to give these proposals their careful attention. The pricing remedies may be restricted at this point in time to motor and household products, but proposed remedies looking at product governance, automatic renewal of policies and data reporting apply "more broadly to all types of general insurance and pure protection insurance".
Background
Pricing has become ever more scientific as insurers strive to optimise sustainable profitability in high volume classes such as motor and household thanks to greater data availability. Large segments of the consumer base have become increasingly price sensitive and are continually encouraged to do so by price comparison sites regularly advertising potential savings in high profile television adverts. With acquisition costs squeezing profits for new business, it is no wonder insurers have sought to increase margins at renewal for customers who choose not to scan the market each year for the cheapest price.
The picture being painted is one of a market primed to focus on price as the sole determinant of value when buying a new policy, then faced with a barrage of barriers designed to deter us from switching at renewal.
The practice has been termed 'the loyalty penalty' by Citizens Advice in the super-complaint lodged with the Competition and Markets Authority in September 2018. But it was an issue already on the radar screen of the FCA, who at that time, were beginning to look at "the types of systems and data that firms use to decide the final price to consumers and the governance and oversight arrangements within firms."
In my article dated 16th October 2019, Are you walking into a price problem? General Insurance Pricing and the FCA Remedies, I looked at the FCA Interim Report and considered what the implications for firms might be.
Fast forward to 22nd September 2020 and it will have come as no surprise to anyone involved in the household or motor insurance markets that the FCA have concluded there is harm being caused to consumers and that it needs to take action to address this. A review of the feedback received by the FCA following their interim report provides some interesting insight into the wider market response to the initial findings and proposals shared in October 2019. Feedback received was broadly in support of the proposed actions though the question of automatic renewal of policies was one that generated a significant range of views. Thankfully, common sense seems to have prevailed and it appears a sensible approach has been found that offers consumers adequate protection, both from unintentional renewal of policies, and also from the harm that might arise from a failure to renew their insurance policy.
Perhaps less well observed has been the fact that the FCA have concluded this risk of harm from the automatic renewal of policies extends beyond household and motor products. The FCA have concluded the issue of automatic renewal of policies is one that has the potential to cause harm to purchasers of all types of retail general insurance.
Having been rumbling along as an issue for over 2 years, the remedies now proposed will, in some cases, start to take effect pretty quickly if they are implemented as recommended. As ever, there is a further period of consultation and it is possible small changes might be made, but firms should begin looking at the implications of these and consider what actions are required. With many of the changes potentially requiring systems and process changes, the timelines could be tight.
The Proposed Remedies
The remedies proposed by the FCA are designed to improve competition and ensure that firms offer fair value household and motor insurance products to consumers. But they go beyond household and motor, affecting all types of retail general insurance and pure protection insurance, and almost every type of firm involved in the manufacture and distribution of such products.
It would appear that the likely outcome of the proposed changes is a market where consumers are encouraged to focus on value measures beyond simply price. This will come as a very welcome point of focus to those firms which have always sought to create a point of differentiation based on the quality of their products and the service they offer, as well as those who have placed a real focus on the way they communicate with their customers and prospective customers about the product features offered. These firms will likely have a lot of the information already available to enable them to meet the new obligations. Price does not cease to be a factor in the marketing of insurance products, but the ability of firms to use it as a new business acquisition tool to the detriment of renewing customers will be severely curtailed.
Pricing remedy
The headline change, and perhaps the point of distraction for some. This is the issue at the heart of the Citizens Advice super-complaint and the remedy most often referred to in the headlines.
The FCA will now require that…
"…when a firm offers a renewal price to a consumer, that renewal price should be no greater than the equivalent new business price that the firm would offer a new customer."
This is aimed at stopping price walking in the motor and household markets and requiring firms to 'walk back' the price existing customers who have already been subject to 'price walking' are paying. That could have a significant impact for product manufacturers who have been using this approach for some years, with a potentially significant reduction in the price quoted for their next renewal.
The new rules will require that "When calculating an equivalent new business price, a firm must assume that the customer has approached the firm through the same distribution channel and is using the same payment method as when they first bought their policy.". For volume classes of business, this is likely to require some potentially significant systems changes.
The FCA do envisage 3 scenarios where a renewal price might legitimately change compared to that which was paid initially. These are due to changes in:
consumer's risk since they became a customer or the last renewal;
the firm's margin (the amount of the price charged above or below the cost of underwriting the risk and serving the policy) for all customers; or
the pricing model that might alter margins across customers, as long as that change does not systematically lead to higher prices for renewal customers.
There also are special provisions proposed for firms with closed books, where no equivalent new business price is available for comparison.
The FCA are very clear that anti-avoidance measures will not be tolerated and there is a proposal that a senior manager will be required to provide regular confirmation that the firm's pricing models comply with the proposed remedy. If a Senior Management Function holder, this may bring personal liability to the individual concerned. The timetable for implementation of these changes could see the first such attestation being required to be made in late 2021 or early 2022 and as such ICSR strongly recommends firms begin to consider who should assume that responsibility and ensure they are involved in sponsoring, overseeing or leading any project to implement changes required by the firm to meet these new requirements.
Product Governance:
The product governance changes will affect any firm offering general insurance or pure protection products as well as firms offering premium finance for retail contracts of insurance. Both insurers and any other intermediary firm involved in product manufacturer will be subject to a new and very specific requirement to ensure products offer 'fair value' to customers. The FCA define fair value as being the relationship between the total price to the end customer and the quality of the products and services. Firms will need to keep records of these value assessments. It would appear the FCA are seeking to engineer a change in consumer behaviour where more focus is placed on the product itself – the cover and service provided – rather than the price in isolation. It won't be an easy change in approach to engineer, but clearly the FCA feel consumers are too focussed on price alone and there is a significant risk of harm arising from that.
Certain price optimisation practices are also now being targeted, such as pricing based solely on whether the customer is using automatic renewal or premium finance, or if the customer has characteristics that might indicate a vulnerability has been identified. Any of these will be seen as clear indicators a product is unlikely to offer fair value, although not specifically prohibited as such. The burden of proof of 'fair value' will lie with the product manufacturer.
Product governance rules are currently defined in the Product Intervention and Product Governance Sourcebook (PROD) and currently only apply to products manufactured on or after 1st October 2018. The FCA are proposing that both the existing and proposed new PROD rules will now apply to all general insurance and pure protection products. Firms will have 1 year to complete this transition, a time frame likely to conclude sometime around Q2 2022. Additionally, firms will be expected to undertake a review of products at least every 12 months, or more frequently if the risk of harm is high.
Distributors of products are faced with additional obligations, including specifically a requirement to consider "any remuneration they receive as part of the distribution strategy, and ensuring that it does not result in the product failing to offer fair value to the end customers." We're not quite in the realms of mandatory commission disclosure but it further emphasises the obligation on those involved only as distributors of products to understand and be able to demonstrate how they add value to the consumer of those products.
The Senior Managers and Certification Regime already sets out clear expectations around responsibility for product governance within firms. Firms affected by new product governance 'fair value' principle will be required to ensure that their senior manager with responsibility for product governance and pricing is clearly identified and they will be required to make an annual attestation of compliance based on the new requirements. It is clear the FCA are looking for personal as well as corporate accountability for compliance with the new regulations.
Cancelling Auto-renewing policies
These provisions apply to all types of general insurance and with the prevalence of such processes across a wide variety of insurance products now, it is likely many firms will need to look carefully at their systems. Auto-renewal will remain an option that firms can offer, but the proposals impose new communication expectations on firms and require systems that allow consumers to cancel the auto-renewal element at any stage during the contract of insurance using a range of methods including online, by email, by telephone or by post. The process should be one that is straightforward and does not place any unnecessary barriers on the customer.
Reporting Requirements
New reporting requirements are being proposed which will affect those involved in the production and sale of motor and household products. All parties (insurers and all intermediaries) will have certain obligations to report data on premium finance, additional products, fees and charges.
Insurers and any intermediary with price-setting authority will be required to report a range of data including:
The total and average premium charged to customers, net of Insurance Premium Tax
Net and gross price for intermediated and affinity/partnership sales
The number of policies sold/renewed during the reporting period
The number of policies in force at the reporting date
Expected claims cost
Expected claims ratio
The proportion of customers with average expected claims ratio 10 percentage points and 30 percentage points below the average for the reporting channel
Gross incurred claims ratio at an aggregated level
Total prior year's reserve releases
Total prior year's reserve strengthening
The proportion of customers paying high and very high premiums, defined as a premium 1.5 times to 2 times (high) or more than 2 times (very high) the average across the product.
These requirements will likely start taking effect in Q3 2021 and firms will need to ensure their MI, broking and underwriting systems are capable of extracting data in the format and granularity required by the FCA.
Who do the rules apply to?
The proposed rules will affect any insurer or distributor involved in the manufacture of a whole range of general insurance products. Whilst the pricing remedies are specifically limited to motor and household products, the other remedies have much broader scope. Firms including insurers, Lloyd's Managing Agencies, Managing General Agents, Coverholders, Brokers and Affinity Partners are likely to find themselves within scope to some degree.
The rules have also specifically mentioned two additional types of firm:
Gibraltar based insurers: firms based in Gibraltar doing regulated business in the UK whether from an establishment here on or on a services basis will be required to comply with the new rules;
TPR Firms: Firms who are trading under the Brexit-related Temporary Permissions Regime will specifically be required to comply with the new rules, whether these firms are doing regulated business from an establishment in the UK or on a services basis.
Conclusion
Broadly, in our view, these changes should be seen as positive by progressive firms that see the connection between a customer-centric approach and profitability. There are likely to be a number of systems and process requirements that could involve potentially significant programmes of change and we would recommend firms immediately begin to understand the potential requirement for them to undertake such work. In some cases, it is likely that the timescales required to make changes to their products and processes could end up being quite short if the new rules are implemented as proposed, in the timelines suggested.
It is our recommendation that firms should immediately begin undertaking a number of tasks to ensure they are ready to act as soon as the new Handbook rules are published. Firms should be looking to:
Identify all live and closed motor and household insurance products,
Identify all general insurance products which currently include any form of automatic renewal process,
Identify any products not currently subject to the PROD 4 rules – those manufactured before 1st October 2018,
Review their pricing strategy for new and renewal business in their motor and household portfolios and understand any changes required to their pricing models,
Identify the senior manager with responsibility for product governance and ensure they are fully aware of their new obligations to provide annual attestations of compliance, likely starting in late 2021,
Review their likely obligation to provide data under the new reporting requirements and their ability to produce this data, and
Identify the systems and applications which may require upgrade or other alternations to ensure the information and reporting requirements for customers and regulators can be met.
If you would like to discuss any aspect of these proposed Handbook changes and the potential implication for your firm, please contact us in complete confidence.
Please click on here to our Membership Directory page.
Kenneth Underhill.

Proceeding with caution.
A survey of MGA and insurance carrier opinion on the state of the MGA Sector
We are pleased to present our report "Proceeding with caution: A survey of MGA and insurance carrier opinion on the state of the MGA sector".
Our research included a survey of over 120 UK-based insurers and MGAs, seeking views on the state of the market and the MGA-insurer relationship, and the impact of COVID-19 on the sector.
You can see an outline of some findings and download a copy of the report below.
KEY FINDINGS
• A majority of carriers and MGAs agree that setting up a new MGA will be harder this year but existing players feel secure
• 64% of carriers and 66% of MGAs think the number of relationships will hold steady or increase in 2020, even in a hardening market
• Over half of carriers say the impact on capital availability will be positive or neutral post COVID-19
• Carriers will use MGAs to give access to new markets and provide technical insight and capability
• 96% of carriers and 84% of MGAs believe the shift to electronic placement and data standardisation will accelerate as a result of COVID-19
Insurance technology specialist SSP is pleased to announce the launch of a new product with Direct Line for business, one of the UK's leading commercial insurers.
This news comes as part of Direct Line Group's five-year contract with SSP; as the insurer launches its second product on the platform, Van, a commercial motor offering, whilst also expanding the small business product to tradespeople.
SSP Select Insurance as a Service, provides insurers with the tools required to be self-sufficient when it comes to managing their own improvements to their products and documentation, reducing costs and providing insurers with more agility and development capabilities.
Jasvinder Gakhal, Managing Director, Direct Line for business, said: "We delivered the product builds collaboratively using Agile methods in scrum teams. The innovative combination of tools available have allowed us to build our Van product in-house, using the SSP core features, with the product already being expanded on now."
Steve Lathrope, SSP's CEO says: "It has been a pleasure working on this project so far, providing Direct Line for business with the technology and support they need to be proactively self-sufficient in many areas. Although SSP is still at hand to assist with the deployment, Direct Line for business have the ability to update its premium rating using the Precision Rating Engine tool and can deploy this directly into production."
The CII is supporting the governments 'plan to support, create and protect jobs' known as Kickstart. The new Kickstart Scheme is a £2 billion fund to create hundreds of thousands of high quality 6-month work placements aimed at those aged 16 to 24 who are on Universal Credit and are deemed to be at risk of long term unemployment. See www.gov.uk/kickstart
Funding available for each job will cover 100% of the relevant National Minimum Wage for 25 hours a week, plus the associated employer National Insurance contributions and employer minimum automatic enrolment contributions.
A Kickstart Scheme application must be for a minimum of 30 job placements and this is where the CII comes in, they will facilitate the numbers on your behalf so you can apply for any number of placements starting from just 1, the CII will collate requests from all size of firms and apply directly to the DWP on your behalf as through the CII they will achieve the minimum number needed to apply, something you may not be able to do on your own. This way everyone can access the scheme.
DWP Work Coaches will decide on a case by case basis who is eligible for a kickstart placement and therefore graduates who have been unable to find a job for some time could be eligible.
If you want to express an interest in having a placement via the scheme please register that interest here https://www.surveymonkey.co.uk/r/ciikickstart
What happens next . . . . on completion of the expression of interest survey one of the CII Development team will contact you to explain the initiative in more detail, they will discuss how many placements you have available, who the individuals might be and where they will come from, how they get introduced to you to determine if they are both right for the placement and you are right for them, both parties need to be in agreement before anyone starts on a placement.

The Insurance Charities is proud to partner with Aware to make the Virtual Life Skills Programme available to insurance colleagues in Ireland.
The programme helps you:
understand why you feel the way you do
work out how to tackle problems
learn how to stay calm
build confidence
get back on your feet again
feel happier
tackle upsetting thinking…. plus much more
To register for the programme please visit: www.aware.ie/the-insurance-charities
Read more about the programme below
DAC Beachcroft Dublin would like offer any members of the MGA Association complimentary training sessions for their teams in relation to Irish Claims.
If you are interested, please contact James Colville, Partner – +00 353 1 231 9681 or jcolville@dacbeachcroft.com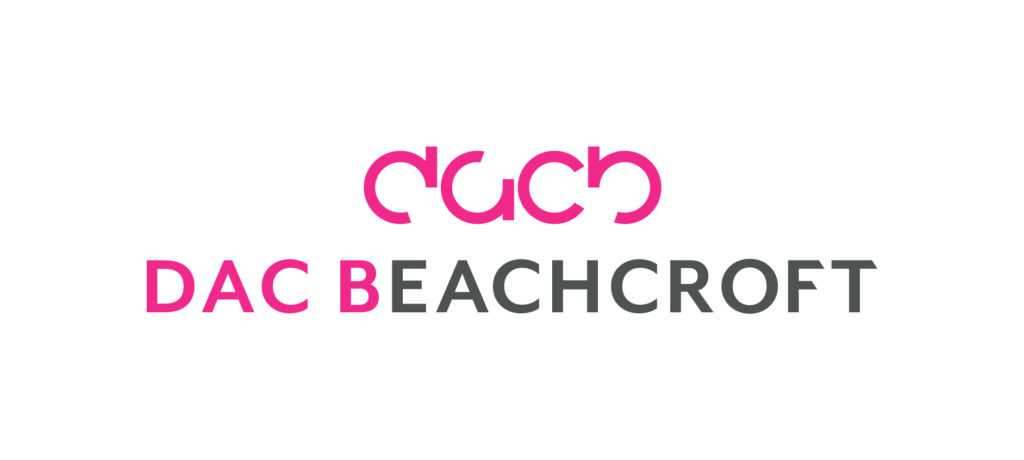 The new legal term approaches: there is a backlog of cases and restricted capacity for the Courts to deal with the client demand for justice. This could have been the introduction to an article reviewing the new legal year for many a year – certainly since "austerity" led to cuts in budgets of unprotected Government Departments such as the Ministry of Justice. MGAs therefore face longer (and inevitably more expensive) cycle times on litigated cases with the associated uncertainty and reserving implications.
Covid has further disrupted and catalysed change – certainly in the field of mediation which has, because of its inherent flexibility, quickly adapted and provided an online service to clients looking for resolution.
Mediation is a process that has been encouraged by the Courts and it is instructive as clients and lawyers return from a rather different summer to consider a number of cases determined since the rather more normal summer of 2019.
Changes afoot
We are also approaching the second anniversary of the Civil Justice Council's Report on ADR and Civil Justice published in November 2018. A reading of that report and its recommendations might have given the defendants in DSN v Blackpool an appreciation that the "strong defence" argument was unlikely to be sympathetically received.
The report also recommended that a Judicial ADR Liaison Committee should be set up. This recommendation was adopted and the Committee has met twice this year. It is in this context that the comments of Vos J in the Preface to the new White Book reflect the likelihood of further change and encouragement of ADR and of mediation by the Judiciary during the legal year 2020/21:
"There is an increasing emphasis on ADR generally, whether through the introduction of the presumption in favour of mediation in CPR PD51R, or in the Online Civil Money Claims Pilot. Jet 2 and Lomax suggest that during 2020 there may well be significant developments in the CPR's approach to settlement."
There are therefore options for MGAs involved in litigation to foreshorten the process. Mediation is supported as an alternative to litigation by the Judiciary as the cases above illustrate. The process is successful in the vast majority of cases (about 80% of mediated cases settle) curtailing cost and offering broader and more creative solutions to parties.
MGAs should therefore be aware not only of the options available to them and the levers that can be used to exercise those options but also of the costs that can arise where there is a failure to engage.
Terry Renouf
Renouf Mediation
07543 736683
September 2020
On 15 September 2020, the High Court handed down its much-anticipated judgment from Lord Justice Flaux and Mr Justice Butcher in the FCA's business interruption test case which ran to 162 pages. Read more on the attached.