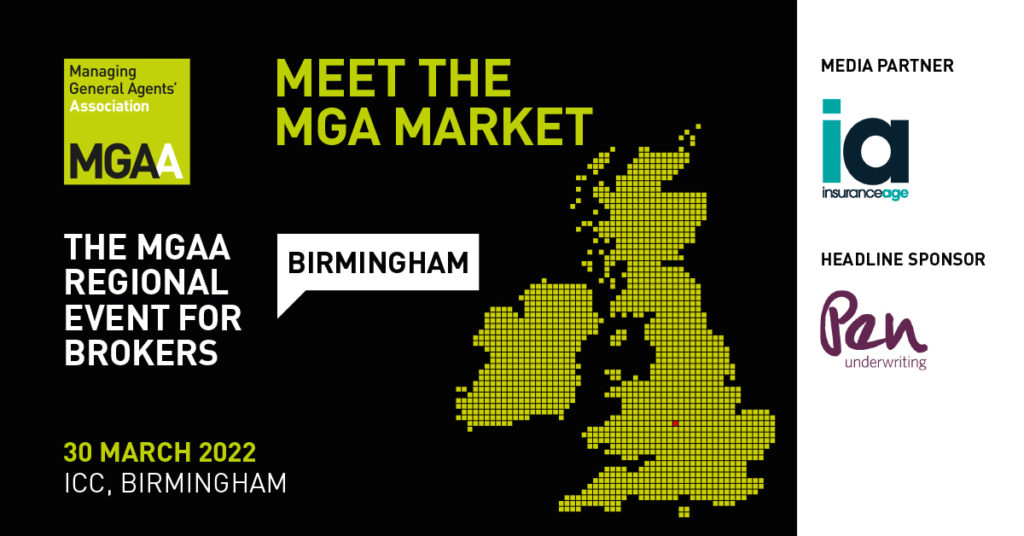 The MGAA 'Meet the MGA Market' event on 30th March has been designed especially for insurance brokers, giving them a chance to meet a huge variety of dynamic MGAs and discover the powerful benefits of building a strong MGA/broker partnership.
But if you haven't yet registered for our annual regional event, here are five reasons we think you should book your place now!
You will meet MGAs whose level of service and broker centricity is unequalled in the market.
Have the chance to re-engage with or meet new MGAs and discover the very broad range of niche, specialist insurance products and solutions they provide.
Have fun! Our events always provide a great atmosphere and an ideal opportunity to catch up with old friends in the market – we're expecting a great atmosphere in Birmingham.
Discuss challenging risks within your current portfolio and find MGAs who can help you to address these with tailored products and services.
Expand your network of MGA providers who can help you to meet your customers' long-term increasingly diverse insurance needs
So you see, the MGAA 'Meet the MGA Market' event is a must-attend for any forward-looking broker.
We'll see you there!
Click here to register now