On 15 September 2020, the High Court handed down its much-anticipated judgment from Lord Justice Flaux and Mr Justice Butcher in the FCA's business interruption test case which ran to 162 pages. Read more on the attached.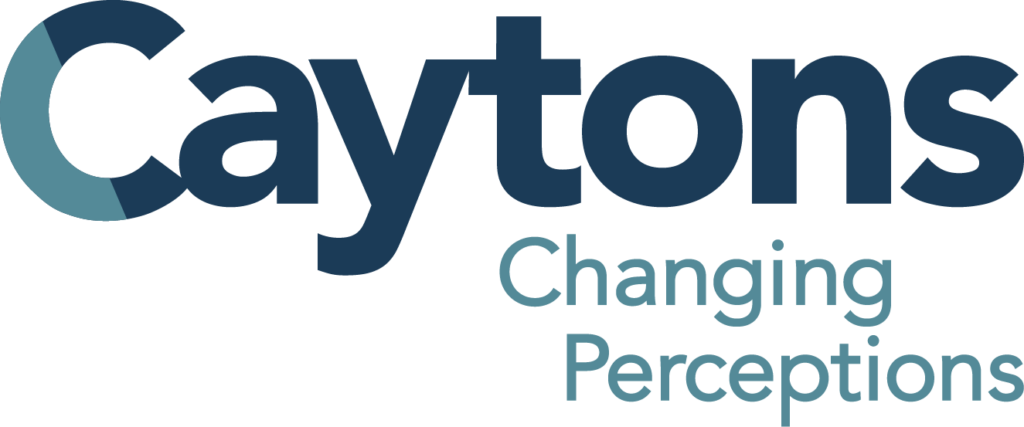 The Public Trust Awards reflect the CII's purpose to build public trust and recognise work in the public arena by key individuals and companies going that extra mile to promote professionalism and drive forward the public trust agenda.
The CII's Building Public Trust Awards are now open for nominations. Do you know someone who goes the extra mile to drive forward the public trust agenda?
Find out more and nominate today: ciipublictrustawards.co.uk

It seems that MGAs are coming around to the idea of working with insurtech businesses to deliver a better customer experience. Research conducted back in 2018 by the MGAA confirmed that as the role insurtechs play in the market becomes clearer, MGAs' view of them is changing for the better.
That research is now two years old. The insurtech sector is two years older; businesses that were start-ups back then are now more mature, more established and more robust. This should give MGAs the confidence that insurtechs are here to stay and that the opportunities to collaborate are worth closer inspection.
Here we look at 4 areas where MGAs could harness the technology offered by insurtechs to become more efficient and improve customer service.
What Value can an MGA Derive from Collaborating with an Insurtech?
There are 4 key touchpoints in the customer life cycle when insurtech tehnology can make a discernible difference to how an MGA presents itself:
Pre-purchase
Point of sale
During the policy year
When a claim is made
Let's look at each of these in turn.
Pre-purchase: providing a potential customer with the answers they need to make a positive buying decision
Customer behaviour has changed over the past decade or so. Micro business behaviour mirrors that of individual retail customers. It's an undeniable fact that the move online has been unstoppable. Research is done on a laptop or mobile device; purchases are made at the click of a button.
If a potential customer can't get the answers they need on your website quickly, they move on. A lot of research by customers is done outside of office hours, so even if your phone number is prominently displayed or you have a livechat facility, there's no guarantee you'll be there to help when they want it.
The solution developed by insurtechs is chatbots. These use AI technology to provide insurance advice at the point of sale to enable automated purchases. They capture the insurance needs of your customers and inform the risk engine so that policy recommendations can be generated. This gives your customers advice and support 24/7.
Point of sale: Real time pricing and a slick buying process
MGAs can benefit from the "plug and play" technology developed by insurtechs. Platforms can be white-labelled and are ready to be deployed, removing the time, hassle and expense of building your own system. The APIs can integrate with other platforms and data is stored in cloud servers for easy access. Pricing is done in real time and customer profiling data is available to support the underwriting process.
During the policy year: user-friendly interfaces
The work doesn't stop once a sale is made. It's not unusual for changes to be made mid-term. Insurtech platforms can easily accommodate MTAs. The technology gives the MGA full control, enabling changes to be made easily whenever they're needed.
When a claim is made: automated FNOL process
The same insurtech platforms can also be used by third party administrators for first notification of claim. They can provide document management and real time data analytics. Systems are also able to provide role based access levels with full audit trails, satisfying rigorous control procedures.
The only question that remains is why would an MGA not want to collaborate with one of the established insurtech businesses when such a broad array of capability is available for re-use?
Janthana Kaenprakhamroy is CEO of Tapoly. You can email her and the team at info@tapoly.com
The prospect of buying insurance does not usually fill customers with excitement. Generally, the very opposite is true. It's a dull, time-consuming process, often bought at the last minute through gritted teeth.
While some types of insurance are mandatory – namely, Motor, Employer's Liability and Professional Indemnity for certain professions – most insurance is seen as a necessary evil. And because insurance is intangible, it's value only becomes apparent when a claim is made (and settled).
Buying a new car or mobile phone is exhilarating; insuring them is just an additional expense and chore we could all frankly do without. This is where Embedded Insurance could revolutionise the process and, at the same time, improve the customer experience.
What is Embedded Insurance?
Embedded Insurance turns the concept of buying insurance on its head.
Currently, most products are bought first. Afterwards insurance is purchased as a separate transaction.
With Embedded Insurance, the insurance forms an integral part of the product purchase. In other words, it is embedded into the product or service.
The concept of Embedded Insurance has already proved to be very successful. If you buy a Tesla car, you buy an embedded car insurance policy at the same time. In the Netherlands, the smart bike, VanMoof, comes with a subscription which includes insurance and anti-theft protection.
How could Embedded Insurance benefit customers?
Both Tesla and VanMoof give their customers a seamless, hassle-free proposition where product and insurance are bundled together at the point-of-sale. Not only is this the most relevant point for the insurance purchase to occur, it saves the customer valuable time and also ensures the right protection is in place immediately.
How could Embedded Insurance benefit insurance providers?
Embedded Insurance places the insurer at the heart of the product or service. It puts them in the right place at the right time – at the point of sale. There is a clear opportunity to demonstrate great customer service from the very start, with the potential to reap the rewards through improved customer loyalty and possibly cross-sell other products down the line.
The role of insurtechs in the Embedded Insurance revolution
Insurance has been evolving fast over the past decade or so. Innovations such as data science, artificial intelligence and real-time communications systems have enabled insurers to transform the way they interact with customers and deliver value across every insurance touchpoint.
However, most insurers use out-dated, clunky systems and databases. They are unable to innovate without the help of new technology and platforms built by insurtechs.
Tapoly is one such insurtech business, already partnering a number of insurers, MGAs and brokers and providing a full range of insurance software. We are exploring the opportunities presented by the concept of Embedded Insurance and well-placed to work with the insurance industry to build the technology and realise the potential for the mutual benefit of insurance providers and their customers.

The new legal term approaches: there is a backlog of cases and restricted capacity for the Courts to deal with the client demand for justice. This could have been the introduction to an article reviewing the new legal year for many a year – certainly since "austerity" led to cuts in budgets of unprotected Government Departments such as the Ministry of Justice. MGAs therefore face longer (and inevitably more expensive) cycle times on litigated cases with the associated uncertainty and reserving implications.
Covid has further disrupted and catalysed change – certainly in the field of mediation which has, because of its inherent flexibility, quickly adapted and provided an online service to clients looking for resolution.
Mediation is a process that has been encouraged by the Courts and it is instructive as clients and lawyers return from a rather different summer to consider a number of cases determined since the rather more normal summer of 2019.
Changes afoot
We are also approaching the second anniversary of the Civil Justice Council's Report on ADR and Civil Justice published in November 2018. A reading of that report and its recommendations might have given the defendants in DSN v Blackpool an appreciation that the "strong defence" argument was unlikely to be sympathetically received.
The report also recommended that a Judicial ADR Liaison Committee should be set up. This recommendation was adopted and the Committee has met twice this year. It is in this context that the comments of Vos J in the Preface to the new White Book reflect the likelihood of further change and encouragement of ADR and of mediation by the Judiciary during the legal year 2020/21:
"There is an increasing emphasis on ADR generally, whether through the introduction of the presumption in favour of mediation in CPR PD51R, or in the Online Civil Money Claims Pilot. Jet 2 and Lomax suggest that during 2020 there may well be significant developments in the CPR's approach to settlement."
There are therefore options for MGAs involved in litigation to foreshorten the process. Mediation is supported as an alternative to litigation by the Judiciary as the cases above illustrate. The process is successful in the vast majority of cases (about 80% of mediated cases settle) curtailing cost and offering broader and more creative solutions to parties.
MGAs should therefore be aware not only of the options available to them and the levers that can be used to exercise those options but also of the costs that can arise where there is a failure to engage.
Terry Renouf
Renouf Mediation
07543 736683
September 2020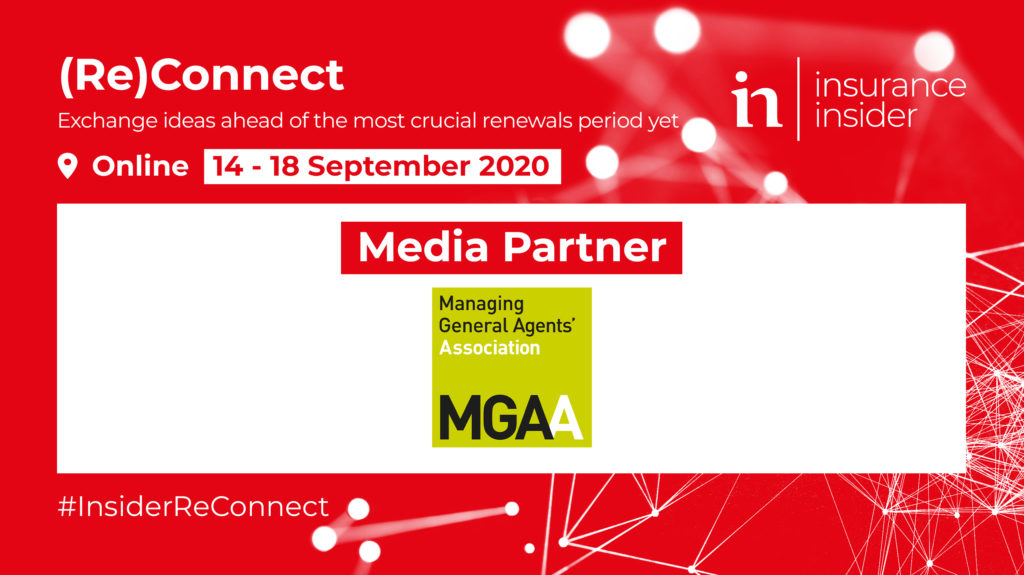 The MGAA are delighted to be media partners for Insurance Insider's upcoming event: (Re)Connect, in partnership with Lloyd's, taking place between 14 – 18 September. Register free today!
Over 1500 registered delegates will tune in to this online event which is designed to provide a viable alternative to the cancelled Monte Carlo Rendez-Vous. At this event you will be able to meet the (re)insurance community's top executives, hear from the market's leaders, take part in industry discussionsand –crucially – host your own private meetings to discuss reinsurance placements.
Check out the next steps, find out what to expect and visit the website to see who's joined the lineup and to register for free!
The (Re)Connect agenda is now available, and the platform has officially opened for you to start preparing. If you intend on joining, there are THREE critical next steps we need you to complete now to take part in the week.
> STEP 1: Update your profile and set your meeting availability
> STEP 2: View full agenda and shape your bespoke (Re)Connect schedule
> STEP 3: Set interests against delegates, make connections and book meetings
We strongly recommend you to complete all three steps as soon as possible to get the most out of this event!
(Re)Connect is the single platform to meet and exchange ideas ahead of the most crucial renewals period in living memory. Over five days you will have the opportunity to collaborate, schedule meetings and network with peers across the industry, all in a virtual setting.
One-to-Ones Arrange key meetings, up to four weeks before, all saved in your calendar
International: Network and connect with the international (re)insurance industry
50+ Speakers: Thought leaders, industry heavyweights and game changing service providers
International Coverage: Real-time coverage by the industry's journalists
Accessible: Mainstream technology you can rely on, giving you peace of mind
Scheduling: Scheduling on Outlook, Google Calendar and Microsoft Teams, which works around you
Author: Charles Berry
The insurance industry is powered by vast and growing volumes of data and stands to benefit from eliminating the manual processes and workflows that other industries have already replaced. While the largest insurers can easily afford the new technologies and digital transformations necessary to stay competitive, smaller and mid-size organizations are struggling. If they don't finish the task of transitioning away from paper-based, manual processes they risk falling behind and losing money.
Our whitepaper, Digital Transformation in the Insurance Industry: Are You There?, covers the challenges facing insurance companies, MGAs and brokers as they introduce new technologies and the risks they take by not adopting those technologies.
In order to set the standard for customer expectations of personalization and user experience, internet giants like Google and Amazon have collected huge amounts of data. To gain a competitive advantage, the insurance industry must follow suit. Customers expect seamless service and rapid responses from brokers therefore MGAs must ensure their technology can support them.
One of the biggest challenges to staying competitive is how rapidly technology is changing. Artificial intelligence (AI), machine learning (ML) and robotic process automation (RPA) are increasingly ubiquitous, but many insurance companies aren't sure how to start incorporating those technologies into their business. Another challenge is what Deloitte dubbed "process fragmentation," or the collection of siloed legacy systems for different departments, lines of business and functions. These legacy systems are often unable to communicate with each other which creates additional manual intervention and workload.
MGAs, insurance brokers and insurance companies who are not able to overcome these challenges will lose customers to companies that have adopted modern means of interaction. An effective customer experience strategy should include:
Omni-channel communications
Self-service capabilities
Timely and accurate resolution
Holistic customer view
For a detailed discussion of the unique challenges and benefits of digital transformation in the insurance industry, download our whitepaper "Digital Transformation in the Insurance Industry: Are You There?".
We're very excited to announce that we have now launched the Insurance Museum's fundraising campaign!
Our plan is to raise over £3 million annually from across the market, to create 'Phase 1' of the Insurance Museum in EC3, the heart of London's insurance district.
This is a once-in-a-lifetime opportunity for the whole insurance community to come together, to curate and to share the positive story of the impact of insurance on global resilience. Visitors to our real and virtual exhibits will be able to enjoy the experience and gain new insights and genuine educational benefit from learning about the history, values and importance of insurance.
The Insurance Museum will help to bridge awareness gaps and, in part, help to restore the public's confidence in insurance. It is our intention that this exciting addition to the City will attract and inspire future generations to join this wonderful and little understood financial sector that contributes so much to the UK economy.
To find out more information on the Insurance Museum and how to pledge your company's support, please click here to view our website where you can download all the information you need.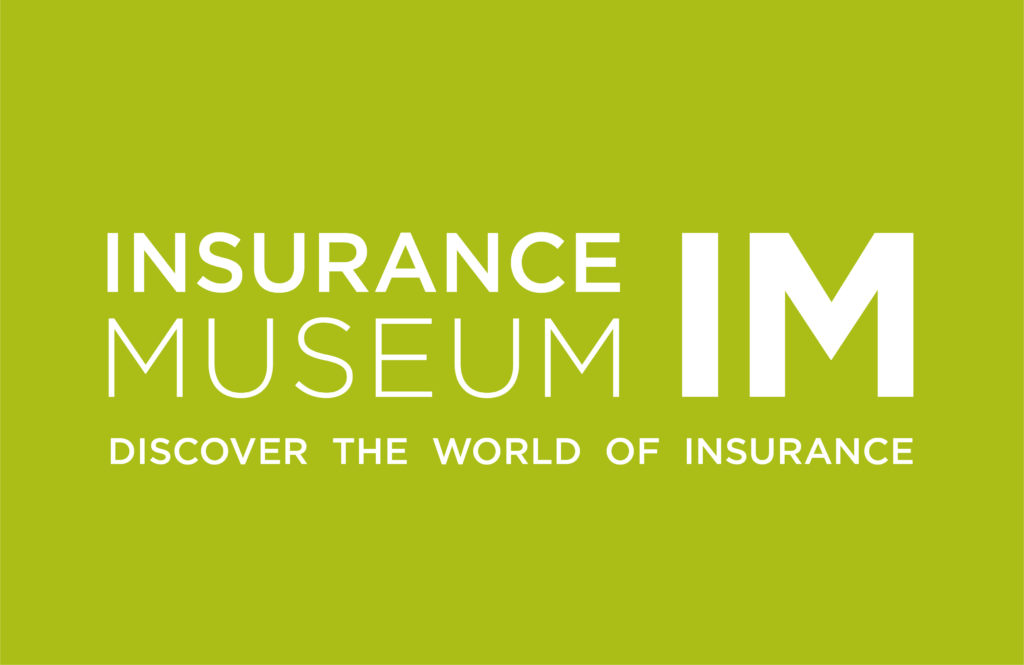 7 September 2020: Genasys Technologies has undergone an external brand refresh as part of its strategy to continue the global expansion of its operations and further cement its place as a leading insurance technology provider in South Africa.
The company has deep roots in the South African market but is still in the early phase of its global expansion. "Based on the maturity of our processes and products, we are poised for rapid growth in other parts of the world," says founder and CEO Steve Symes.
"Genasys will continue to be an insurance technology provider that leverages the best of established and new entrants through the early adoption of Nocode and an Open API architecture, with the solidity of a proven platform," says Symes.
The rebrand includes an overall new modern look: A redesign of its logo and the company website; strengthening and simplifying the company name by dropping "Technologies", to just be known as Genasys going forward, and consolidating its product offerings under the Genasys umbrella.
In line with the company moving to become a global role player in the insurance technology sector, Genasys is also merging its South African and UK websites, which now exists under the URL, www.genasystech.com.
"The Genasys refresh comes at a pivotal time for insurance around the world, as the pandemic has accelerated the adoption of insurance technology by the global insurance industry, who are in a rush to streamline their operations and stay relevant," Symes explains. "Insurance technology providers are no different. We have to remain nimble, or Agile, to stay on top of our game and offer our partners the tools to grow and streamline their processes and enhance their digital sales capabilities".
Customer of One
South African-born Genasys has undergone various transformations in its 23 years of operations. The name Genasys is a portmanteau, a blend of the words "generating systems", but the company started doing business as Gen-A-Sys CC.
"From the outset, we approached systems development with a Computer Aided Systems Engineering (CASE) mindset, which starts with design and generates code," says Symes.
There were other insurance platforms available in 1997 but the critical design element for Genasys was a client-centric model. "The single-view-of-customer across all classes of insurance business is widely used today, but at the time most systems were policy-centric," Symes explains. Genasys' first product was called Customer of One, which emphasised the importance of customer centricity
The company's first three customers were an insurer, a broker, and an underwriting management agency (UMA), or managing general agent (MGA) as it is known in other parts of the world. "Based on the quick uptake by South African insurers, we knew we had something different," says co-founder and Chief Technology Officer Craig Olivier.
The first years are critical for any company. Genasys went through a period of intense growth and balance, says Symes. "We quickly learned that business was not only about developing systems but also hinged heavily on building and sustaining relationships," he says. "We were also acutely aware of growing pains and preferred controlled growth rather than implode under the pressure of precipitous growth, which has been many a company's downfall."
"As our clients got bigger, our product and services had to keep up and mature rapidly, while we ensured that we did not lose the agility of a startup," says Olivier.
On being Agile
Agile in its truest sense means to be able to move quickly and easily. In recent years, the technology sector has annexed the word to mean the frequent reassessment and adaptation of plans. "We were agile before it was a thing," says Symes.
In 2016, the company decided to go international and opened its London office in 2018, with current Managing Director Andre Symes relocating to the UK full-time to oversee their UK operations.
"In the last two decades, we have implemented many changes in the company, some more noticeable than others, to continue delivering value to our partners. This latest move is another step in the evolution of Genasys, in which we aim to expand into new territories, gain market share in existing territories, and further enhance our partner agreements," Olivier concludes.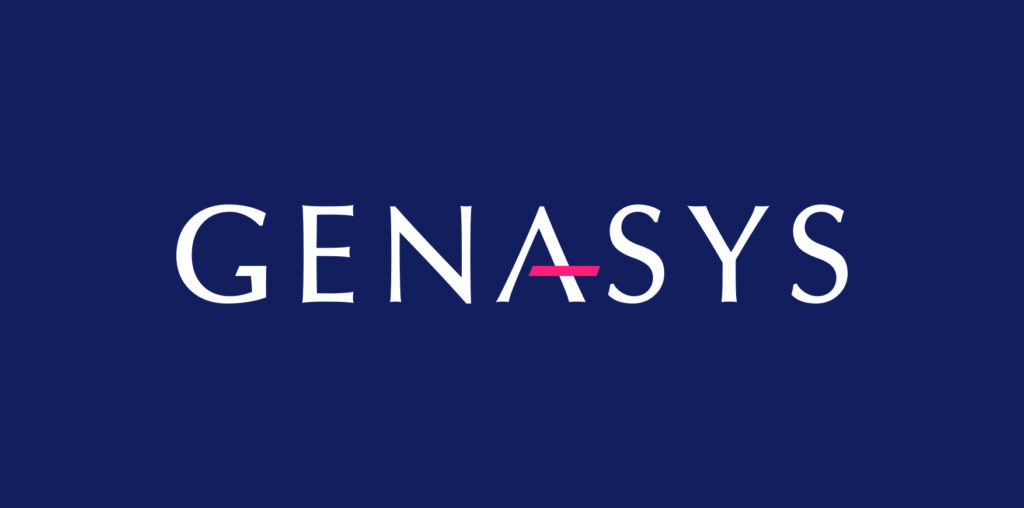 View the Genasys Rebrand with video and Press Release
People with dementia are at higher risk of experiencing loneliness, more so during the ongoing coronavirus pandemic.
In response to the current crisis, Alzheimer's Society has launched a new initiative called 'Companion Calls' to support those who would usually access their support services.
Through our innovative partnership with Insurance United Against Dementia we are delighted to offer the insurance community the opportunity to volunteer for this new service by providing telephone calls to those experiencing isolation.
These calls will be a friendly chat and are not advice or guidance. You don't even need experience of dementia just be able to provide a friendly listening ear.
As a volunteer we'll be expecting you to call two service users on a weekly basis (either people with dementia or their carers) and each call will last on average 20 to 30 minutes. Online training will be provided (approx. two hours).
If you're confident on the phone, are a good listener, and able to commit to 30-60 minutes a week then we'd encourage you to apply here.
For any questions about the role please email volunteers@alzheimers.org.uk