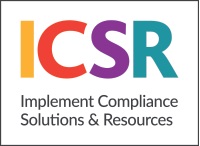 Operating in the UK Temporary Permissions Regime
With the conclusion of the Brexit transition period on 31 December 2020, Craig Umbleja has been looking at the PRA and FCA rules that apply to EEA firms now in the UK's Temporary Permissions Regime (TPR). With the rules of operating within the TPR being unfamiliar to many firms that previously relied on 'passporting' to trade in the UK, this article provides firms with high level guidance on the regulatory framework they will have to operate within whilst part of the TPR.
On 5th May, ICSR will be hosting a webinar to look at the regulations that apply to International Firms who have been accepted into the Temporary Permissions Regime. The webinar will cover the position for solo and dual regulated firms and cover the main regulatory obligations that all firms in the TPR must adhere to.
Delegates will be provided with:
An understanding of the way the FCA 11 Principle of Business apply to firms in the TPR; and
A look at the specific issues that apply to solo and dual regulated firms If your firm is in the TPR, do join us on 5th May at 11am.
Register for the Webinar Here