Offer to all MGA members – Free trial of GenieAPP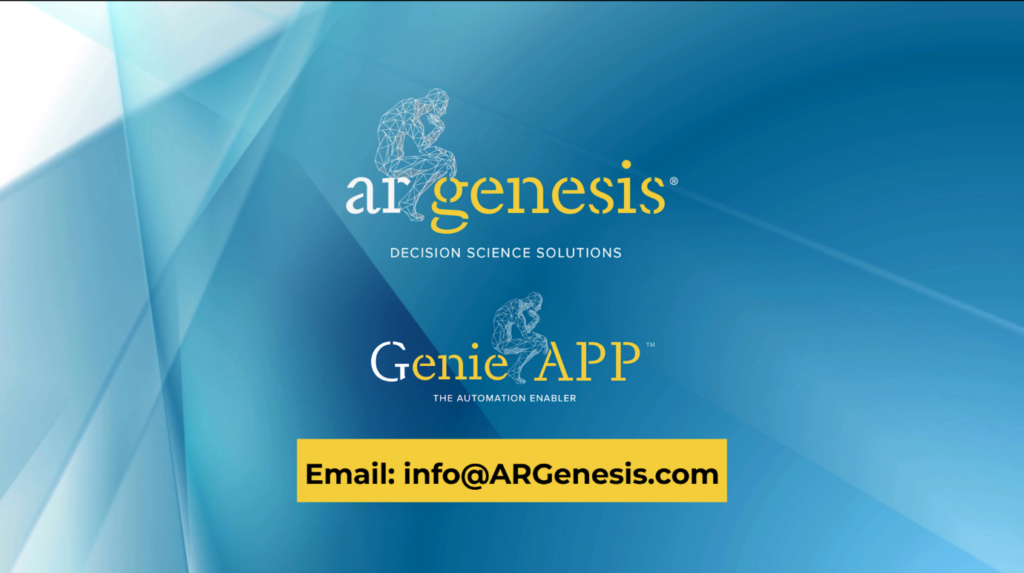 ARGenesis is a Management Consultancy and Software Solution provider specialising in Actuarial Services & Data Science. In our experience many MGAs do not have direct or easy access to in-house actuarial resources. As a result, they often have limited control and visibility over their portfolios, which results in reliance on external Product Performance Reviews or insurers' data to highlight opportunities for growth, or to reduce risk exposure in poorly performing lines of business.
To address this, we have developed the GenieAPP software-as-a-service (SaaS) product to significantly reduce the current time-consuming and inefficient processes by fully automating them. Integrating seamlessly with your current data warehouse or data ecosystem including structured and unstructured data, GenieAPP acts as a 'virtual actuary'. Our proprietary technology and consulting services are here to help you reach the peak level of performance, in both profitability and revenue management techniques. It allows MGAs to obtain real time predictive analytics about actuarial product performance including Ultimate Loss Ratio data together with dashboard data visualisations. It supports reserving and pricing and can be used to provide meaningful insights into capacity provider discussions and negotiations.
Let's get started! Contact us for a free demo info@ARGenesis.com
Address
34 Lime Street
City of London
London
EC3M 7AT
United Kingdom