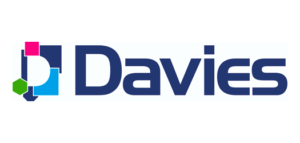 Davies, the leading specialist professional services and technology business,
serving insurance and highly regulated markets, has launched a new online portal which
will enhance security for clients at a time when technology remains a key driver for data and process reform.

The portal has been designed within a single hub for the systems and support Davies provides. It will enable
Davies' insurance clients to move their documentation from servers to the cloud and enhance security of both
documentation storage, distribution, and communication. The portal will feature enhanced security systems
requiring a two-step authentication process.

The hosted repository for documentation enables users to securely transfer documents without the issues that
can arise when business sensitive information is transferred via email. It will regulate access to documentation
and mitigate the risks around unauthorised access to information by third parties.

The portal has been designed and built with the flexibility to quickly enhance the existing functionality and add
new features to adapt to the changing needs of the market. Further applications around premium credit control
and data management with the capabilities for both insight and feedback are already underway.

In recent years Davies has diversified and deepened its global insurance services capability to provide audit,
subrogation management and insurance focused actuarial consulting for its 1,000+ insurance and highly
regulated clients, alongside its existing insurance management solutions for captives, MGAs and brokers. In
September Davies announced it had signed a deal to acquire Asta, the leading provider of insurance
management solutions to Lloyd's Syndicates.

In March 2021 Davies announced that BC Partners had signed a definitive deal to take a majority stake in the
business, to support Davies next phase of international expansion and continued digital transformation. The BC
deal closed early in August, following receipt of regulatory approvals.

Globally Davies' 5,000 colleagues operate across Bermuda, Canada, Ireland, the UK and US. The business delivers
professional services and technology solutions across the risk and insurance value chain, including excellence in
claims, underwriting, distribution, regulation, customer experience, human capital, digital transformation &
change management.

Kim Hill, IT Business Partner at Davies explained the background to the launch: "As a business, we have always
sought to ensure that the services we provide to our clients and their stakeholders enhances their ability to
make the most of changing market conditions. In recent years it has become clear that technology will redefine
how operations are delivered to ensure that regulators are satisfied that brokers and underwriters are treating
their customers fairly."She added: "The pandemic has put the threat of cyber security at the heart of many operational risks and the launch of the new portal will provide our clients with additional security and compliance capability."
While the portal has been designed to support clients it has also been created to ensure that it reflects the
current and future demands of the process reform initiatives which have been encompassed within the future
blueprint at Lloyd's, a programme that is fully supported by the company market.
Underwriters and brokers of all sizes have been set the challenge of creating new ways of operating over and
above the operational changes that have been created by the impacts of reform and the COVID pandemic.
Hill concluded "The portal will be integral to the services we offer and centralise the way in which clients can
access them. For clients it will be a key tool in their armoury as they meet current and future regulatory and
reform challenges."