The prevailing hard insurance market has created many capacity challenges for many MGAs, with increasing numbers of firms facing an uncertain future, without the certainty they desire to build a long term, sustainable future. The webinar will highlight some of the key challenges and trends around capacity sourcing.
With capacity sourcing dynamics changing in the traditional market, increasing numbers of MGAs have been exploring alternative capacity strategies. As a result, the Insurance Management industry has been inundated with inquiries for support with the creation of alternative capacity strategies.
This webinar will highlight some options available to those MGAs interested in exploring their own opportunity to participate in their risks.
Learning Objectives:
By the end of the webinar participants will be able to:
Understand some of the key capacity challenges facing the UK MGA marketplace.
Build their knowledge of alternative capacity solutions available through their own participation in risk through:

Reinsurance vehicles in Guernsey
Gibraltar Direct Insurance vehicles
---
About the speakers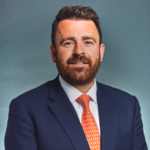 Steve Dando
Head of Placement, The Ardonagh Group
Steve joined The Ardonagh Group in March 2019 to set up Ardonagh Portfolio Solutions and also as the Head of Placement (Broking) across the group of Ardonagh Businesses. Steve joined from Marsh UK where he was the Head of Specialty Portfolio Solutions in the UK. During his time in this role, Steve ran the Marsh Broker Facilities and Portfolio Solutions in the UK across the Specialty Businesses, designing and managing Portfolios with GWP throughput of over $500m. Prior to his time at Marsh, Steve led the Sales and Broking strategy for the Howden Financial Lines Division (PI, FI and D&O) across many of the major Industry sectors. In a previous career before Insurance, Steve was a decorated British Army Officer leading on the front-lines in both Iraq and Afghanistan, having commissioned from The Royal Military Sandhurst in 2007.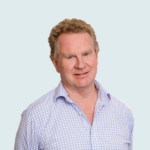 Andy Matthews
Managing Director, Robus Risk Services (Gibraltar) Limited
Andy is the Managing Director of Robus Risk Services (Gibraltar) Limited having joined the Group in late 2018. Robus Gibraltar manage several direct writing insurance companies that primarily write UK personal lines and commercial business. Prior to joining Robus, Andy has had extensive industry experience including working in the London Market for more than 20 years. He has experience in UK motor in a direct capacity and as a consultant in a reinsurance broker. Andy worked for various divisions in Aon for 14 years before re-locating to Gibraltar. Prior to Aon, Andy worked with Willis in London and, also in Guernsey where he was client director for several large corporate captive clients. Andy is a qualified accountant by profession who trained in New Zealand and Australia before locating to the UK.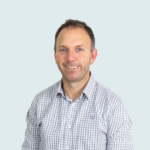 Jamie Polson
Director and General Manager, Robus Risk Services (Guernsey) Limited
Jamie is the General Manager of Robus Risk Services (Guernsey) Limited having joined the Board of the company in 2014. Jamie has overall responsibility for the running of the Guernsey office and also manages a wide portfolio of insurance vehicles where he is the Client Lead and is appointed to various client company Boards. The vehicles under management are a mix of pure captives and commercial general (re)insurers utilising different company structures such as standard Limited Companies, Protected Cell Companies and Incorporated Cell Companies. Prior to joining Robus, Jamie was part of the Senior Management team at Aon Insurance Managers where he worked for 13 years, acting as Operational Executive for many captive insurance companies for large global corporates across industries such as aviation, manufacturing, banking, dairy, construction as well as many others. Prior to his career in the insurance industry, Jamie worked in the banking sector with Coutts in both Guernsey and Jersey.