The importance of Delegated Underwriting Authority Enterprises (DUAE) within the insurance distribution model has grown significantly over the past decade. Best's Performance Assessment of Delegated Underwriting Authority Enterprises (PA for DUAEs) is a new initiative by AM Best to provide a unified global approach to assessing DUAEs, such as MGAs, program managers, underwriting agencies and coverholders. The briefing provides an overview of AM Best's recently launched assessment methodology.
Learning objectives
At the end of this Briefing, delegates will be able to:
Summarise the 5 components of analysis in the AM Best Performance Assessment with the sub-factors in each category
Explain how the overall Performance Assessment is developed
Describe the Performance Assessment Process and information requirements
Understand the outcome of AM Best's initial Performance Assessments
---
About the speakers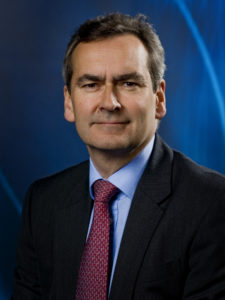 Nick Charteris-Black – Managing Director, Market Development, EMEA
Nick Charteris-Black joined AM Best in February 2008 and is responsible for the company's commercial development in the EMEA region, including strategy, business development, client management, marketing, public relations and market research. Nick also has management responsibility for the company's representative office in Dubai (DIFC) and the development of AM Best's Information Services business in EMEA. Nick also serves on the boards of AM Best's London and Amsterdam based subsidiaries.
Nick chairs the Group's Global Market Development Forum and was recently appointed to the board of the European Association of Credit Rating Agencies (EACRA).
Prior to joining AM Best, Nick was head of capital and broker relationships at Lloyd's of London, responsible for strategic relationship management with Lloyd's major capital providers, new entrants and leading international broking firms. Nick has previously worked for both a large international broker and (re)insurer in a variety of senior roles, as part of a career of more than 30 years in the sector.
Nick is a Fellow of the Chartered Insurance Institute, a Chartered Insurance Practitioner, an MBA graduate of Cass Business School, and he holds a degree in law and politics from the University of Southampton.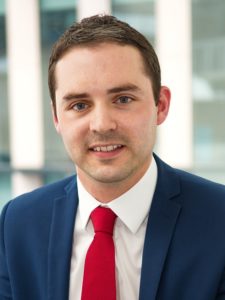 Myles Gould, Director, Analytics
Myles Gould is director, analytics at AM Best based in London. Myles is the international (ex-US) analytical lead for AM Best's newly launched Performance Assessment (PA) for Delegated Underwriting Authority Enterprises (DUAE).
Previously, he was the head of analytics at AM Best in Singapore, responsible for rating analytics across South East Asia, Australia and New Zealand. Myles first joined AM Best in 2013 as part of the analytical team in London and was responsible for ratings coverage across the UK, Europe and the Middle East.
Before joining AM Best, Myles spent three years working for Willis Towers Watson in the global market security division based in the UK. Myles holds a bachelor's degree in business management from the University of Suffolk.