The importance of Delegated Underwriting Authority Enterprises (DUAE) within the insurance distribution model has grown significantly over the past decade. Best's Performance Assessment of Delegated Underwriting Authority Enterprises (PA for DUAEs) is a new initiative by AM Best to provide a unified global approach to assessing DUAEs, such as MGAs, program managers, underwriting agencies and coverholders. The webinar provides an overview of AM Best's proposed assessment methodology.
Learning objectives
At the end of this Webinar, delegates will be able to:
• Summarise the 5 components of analysis in the AM Best Performance Assessment with the sub-factors in each category
• Explain how the overall Performance Assessment is developed
• Describe the Performance Assessment Process and information requirements
---
About the speakers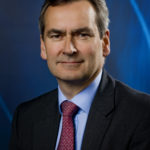 Nick Charteris-Black
Managing Director, Market Development EMEA – AM Best
Nick Charteris-Black joined AM Best in February 2008 and is responsible for the company's commercial development in the EMEA region, including strategy, business development, client management, marketing, public relations and market research. Nick also has management responsibility for the company's representative office in Dubai (DIFC) and the development of AM Best's Information Services business in EMEA. Nick also serves on the boards of AM Best's London and Amsterdam based subsidiaries.
Nick chairs the Group's Global Market Development Forum and was recently appointed to the board of the European Association of Credit Rating Agencies (EACRA).
Prior to joining AM Best, Nick was head of capital and broker relationships at Lloyd's of London, responsible for strategic relationship management with Lloyd's major capital providers, new entrants and leading international broking firms. Nick has previously worked for both a large international broker and (re)insurer in a variety of senior roles, as part of a career of more than 30 years in the sector.
Nick is a Fellow of the Chartered Insurance Institute, a Chartered Insurance Practitioner, an MBA graduate of Cass Business School, and he holds a degree in law and politics from the University of Southampton.

Mahesh Mistry
Senior Director – AM Best
Mahesh Mistry is senior director, credit rating criteria, research and analytics at AM Best. Mahesh is responsible for rating criteria development, ensuring robustness in the application of AM Best's rating methodology globally to ensure consistency and transparency of ratings. Previously, he was senior director, analytics, responsible for rating analytics teams covering the Europe, Middle East and Africa (EMEA) region.
Mahesh is also a member of the Corporate Policy Rating Committee at AM Best, which determines key decisions on criteria, rating models and corporate policy. He first joined AM Best in 2007 as part of the analytical team and was involved in expanding rating coverage across emerging markets, including the Middle East, Africa and Eastern Europe.
Before joining AM Best, Mahesh spent five years working for HSBC in its General Insurance Risk division developing products, pricing and reserving. Mahesh holds a bachelor's degree in mathematics and statistics with management from Brunel University.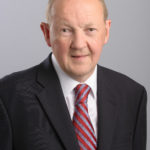 William Mills
Senior Director, Market Development – AM Best
William Mills joined AM Best in June 2015 and is responsible for the company's commercial development in Europe, including strategy, business development and client management.
Prior to joining AM Best, William was Director, Client Business Management at Standard & Poor's where he worked in a variety of roles developing business across Europe and across all sectors.
William previously worked for Guy Carpenter in the European reinsurance broking division and at IPC Re developing their European Business, as part of a career of more than 30 years in the sector.
William is an MBA graduate of London Business School, and holds a degree in French and German.