When the Titanic sank on 15th April 1912 it became the deadliest peacetime sinking of a cruise ship, claiming 1,514 lives. Thankfully today we are much better at identifying and mitigating against the risks that could lead to such a catastrophe.
But, as we all know, not every risk is quite so easily identified. In this session Richard Done and Gareth Wynne-Morgan will present the credentials of the European market leader in property damage restoration, Polygon. They will present an overview of the cost of property damage and how this affects MGAs. They will then discuss the importance of having a direct relationship with Polygon, whether you handle claims directly, delegate authority to a TPA or you rely on your capacity provider to manage claims.
Referencing the experience of the sinking of the Titanic, they will explain why Polygon is the go-to global expert in the mitigation and management of property related perils such as flood, fire and EoW. Using case studies, they will then showcase how Polygon's expertise and transformative technologies protect policyholder assets, minimise BI and reduce the volume and value of claims, to enable MGAs to realise significant and sustainable increases in revenue.
Learning Objectives
Delegates attending the session will be able to:
Better understand the opportunities MGAs have in identifying property related risks, to underwrite those policies more accurately.
Gain clarity about the interventions MGAs can make to ensure claims are managed efficiently and cost effectively.
Understand the benefits of partnering with a single source damage management company to mitigate risk, reduce claims volumes and protect MGA revenues.
Understand how to add further value to clients and develop new revenue streams.
---
About the speakers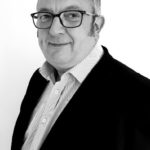 Richard Done
Richard Done is Commercial Operations Director at Polygon UK & Ireland, he has over 20 years' experience in the property and contents damage restoration and repair market.
Polygon focuses on a people-technology-knowledge approach to its business and Richard has been responsible for projects across Europe and in the USA.
In the UK he has brought his expertise to such projects as flooding at Windsor Castle, a serious fire at London's O2 Arena and major flooding events in Carlisle, Hull and Sheffield.
He's part of a 750 strong team of industry professionals at Polygon UK delivering solutions to a varied client portfolio.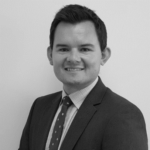 Gareth Wynne-Morgan
Gareth has worked in the Insurance industry for 20+ years having started his career with Lloyds TSB General Insurance division. From there Gareth moved to Cunningham Lindsey to head up their Supply Chain function managing domestic and commercial supply chains. For the last 7 years Gareth has been working for Polygon initially as a Business Development Manager and then heading up Polygon's High Net Worth division 'Polygon Crystal' and now combines that role with Director – Business Development.