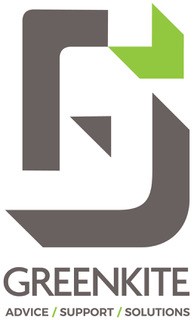 Access to Lloyd's capacity is essential for many MGA firms, and represents at least 40% of all Lloyd's business. The re-engineering of Data standards and processes set out in Blueprint 2, the Core Data Record (CDR), Delegated Data Manager (DDM), straight-through processing (STP) and the rest should mean the costs of business being reduced. But when? And specifically, how? With limited detail and uncertain timeframes, firms have certainty on at least TWO things: (1) Data has never been so important, throughout the value chain (2) there's a very important journey ahead! In the context of the requirements and ambiguities of the ongoing Lloyd's programme, how can MGAs practically transform their operational model, with Data and Technology?
This GreenKite webinar for the MGAA membership will bring expert practitioners together to discuss and debate key ideas, and leave firms with actionable insight and information so they can work with partners, providers and internal teams to secure the best outcomes for them.
Learning Objectives
An overview of Blueprint 2 and its potential impact on the MGA community
What is a core data record, why is it important and how can you prepare
How data can support your value proposition
Practical steps to enhancing your digital strategy
How to navigate your way through the technology providers
---
About the speakers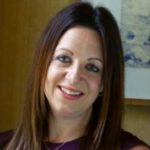 Karen Stanford – Operations and Transformation Lead, GreenKite
Karen helps organisations define business transformation and operational improvement strategy within appropriate governance mechanisms.
Able to develop pragmatic solutions to business problems, she quickly understands the business environment, determine appropriate outcomes and help deliver results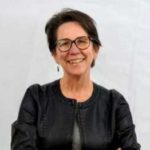 Heidi McCormack – CEO, Emerald Life
Heidi is a business leader, recognised for her thought leadership on the international stage and her career in investment banking, compliance and as a senior figure in one of the largest, global automotive companies.
Before co-founding Emerald, Heidi was Executive Director of new business development for General Motors in Russia, spearheading GM's entry into Russia and becoming a role model for women in the boardroom.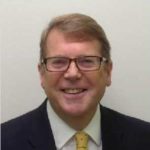 Peter Mungeam – MD, Bubblegum Consulting
Peter is responsible for providing and delivering a wide range of professional Advisory services to Brokers and Carriers across the London Market.
Peter has a complete understanding of London Market Modernisation Programmes and is assisting Carriers and Brokers to navigate through the challenges of a rapidly changing landscape. With over 40 years of International Market experience and a comprehensive understanding of the London Specialty Market, Peter is known for his leadership roles in both Asia Pacific and the UK.



Shân Millie​ – Innovation & Customer Lead, GreenKite ​(Facilitator)
​Shân is an expert in practical Innovation and Growth for corporate intrapreneurs and leaders. Focussed on Insurance, Technology, & Business StoryTelling, she is a published author, specialist facilitator, speaker & advisor.
With 28 years of senior corporate leadership prior to going independent, she has real-life experience of growing, leading and failing in business.