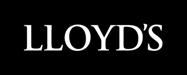 A short opening address from Lloyd's Europe's Chief Underwriting Officer, Delphine Marchessaux. Followed by a briefing from members of Lloyd's Europe's Delegated Authority department on: the setup of Lloyd's Europe and the key differentiators between it and Lloyd's of London; the changes required by Lloyd's and Managing General Agents (MGAs) as a result of Brexit; future developments of Lloyd's Delegated Authority business; and key outcomes from Lloyd's 2021 Audit conference.

Learning Objectives.
Following the end of the briefing, attendees will be able:
outline key differences between Lloyd's of London and Lloyd's Europe;
describe the significant changes required by Lloyd's and MGA's as a result of Brexit;
understand the Future development of Lloyd's Delegated business
summarise the key outcomes from the 2021 Lloyd's Audit conference.
---
About the speakers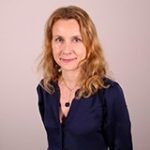 Delphine Marchessaux – Chief Underwriting Officer, Lloyd's Europe
Delphine was appointed Chief Underwriting Officer of Lloyd's Europe in 2019. Prior to joining Lloyd's Europe, Delphine had worked at AXA Corporate Solutions for over 15 years, gaining experience in Marine and Aviation claims before heading up AXA's French Cargo underwriting arm. Delphine is married with two children.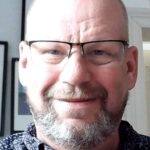 Jack Knapen – Delegated Authority Manager, Lloyd's Europe
Jack started as a broker in The Netherlands in 1983. He joined UAP (Now AXA) as industrial Property Underwriter in 1990. Stepped away from Insurance in 1997, studied music and made a living as conductor until 2007, joined the Insurance industry again in 2007 as part-time interim insurance professional for several insurance companies, and joined MS Amlin Europe full time as Delegated Authority Manager in 2011. He moved to Lloyd's Europe in December 2018 in his current role as DA Manager.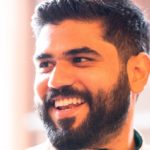 Haris Khan – Senior Admissions & Compliance Associate, Lloyd's
Haris is a Senior Associate within Lloyd's Policyholder and Third-party Oversight (PTPO) team based in London. Haris started his Lloyd's journey in October 2017 as a contractor, focusing on PTPO's newly introduced Ongoing Compliance Oversight process. He took a permanent position in September 2018 and his primarily role has been in Delegated Authorities (DA) relating to Lloyd's Europe. Haris has focused on Brexit related queries; Coverholder setup and onboarding; Reverse branching; EIOPA Recommendation 9; and Part VII (in relation to DA). Prior to Lloyd's, Haris had several roles within different Financial Services organisations, in Quality Assurance and Complaint Handling.