The ever-changing regulatory landscape brings many challenges which firms have to deal with on a daily basis. This session provides an overview of how a new-to-market solution, Ever Comply, is already making a difference in helping MGAA members overcome these issues in a more cost-effective and simplified way. Delegates will see first-hand just how policy management, technical compliance expertise and horizon scanning all under the one roof can provide better compliance management for MGAs and insurers alike.
Learning Objectives
At the end of this session, delegates will be able to:
Describe and list the challenges of an ever-changing compliance environment
Outline key regulatory changes on the horizon enabling you to be better prepared and more importantly not missing deadlines
Summarise the benefits of an automated compliance platform
Explain how Ever Comply can help insurers and Managing Agents keep up to date with regulatory requirements

About the Presenters
Suneeta Padda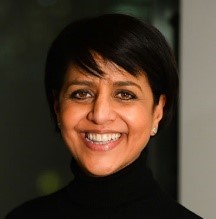 Suneeta is the founder of Padda Consulting and has undertaken and managed a wide range of regulatory engagements for firms across the insurance sector, holding senior positions within several of these firms, including Howden Broking Group, XL Catlin & Lloyd's. Suneeta has been an active Advisory Board member since 2020 working with senior insurance leaders of colour to create a stronger voice to influence the industry at all levels. Padda Consulting's foundation is built on the expertise within the team which comes from commercially minded professionals who apply compliance in a very practical and business-focused way through commitment, collaboration, and consultancy.
Suneeta previously sat on the Independent Women in Insurance Network, she is a member of the Worshipful Company of Insurers and supports iCAN Mentors via Inspire's mentoring initiative. Last year, Padda Consulting celebrated its 10-year anniversary and won the London Market People's Award for Outstanding Contribution to Legal & Compliance.
Larry Shapiro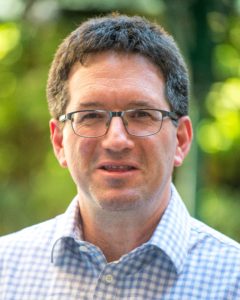 Larry is the CEO and founder of Copper Ocean, a technology consultancy and software house. He has extensive experience in developing and procuring enterprise software systems. Copper Ocean also assists clients with system architecture, business analysis, project management and vendor management, and with understanding the applications of emerging technologies.
Larry was previously the CEO and co-founder of the Surely Group (sold to Certua in 2019), which built technology platforms for insurers and brokers to deliver insurance products online, and also incorporated an FCA-regulated intermediary. Prior to that, Larry co-founded and ran Linksfield Technologies, a financial services software house (sold to Northdoor plc in 2012), and was the co-founder and CTO of Clear Money, an electronic billing platform (sold to a joint venture between BACS and Checkfree in 2001).
Larry has a BSc in Elec Eng, a Masters in AI and a PhD in Engineering from Oxford University in Robotics.