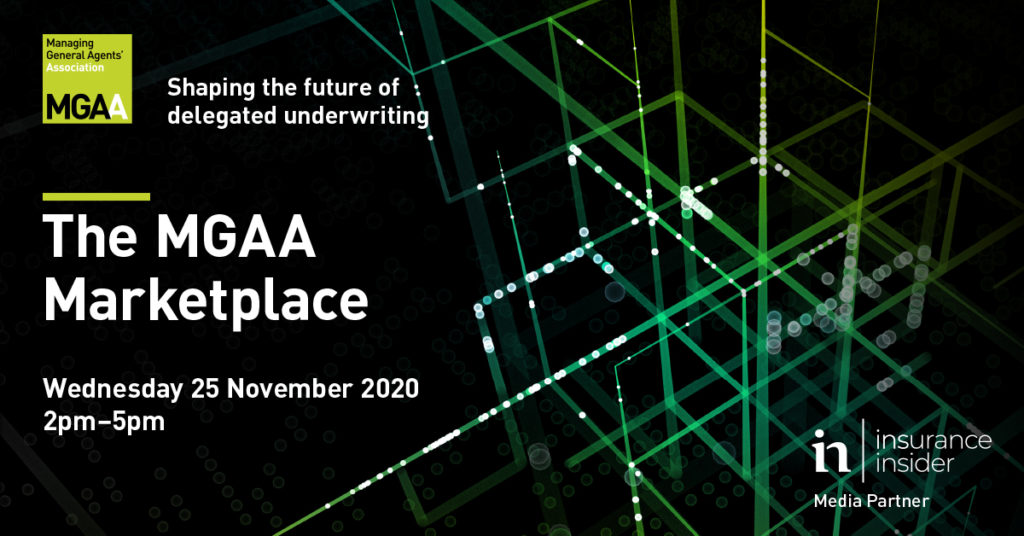 The MGAA Marketplace Event is now live! Book your meeting here.
With over 40 supplier members already signed up for the event, this is a unique opportunity to meet with our trusted MGAA suppliers, offering a variety of solutions to help MGAs and Insurers tackle the challenges they are currently facing.
We want to connect you with our supplier members through a series of short one to one meetings, pre-booked prior to the event. The booking platform will open on 16th November and further details will be circulated.
We look forward to your support for what promises to be a busy afternoon at the MGAA marketplace.
A BIG thank you to our media partner, Insurance Insider, for their support!
The Marketplace!