Innovation Group's Gary De Groot hosts an interactive roundtable session on the use of technology in claims management, alongside his colleagues Paul Khatri and Andrew Considine, and Paul Sell from Service Certainty.
Covid-19 has seen the demand for self-service portals, artificial intelligence and a digital claims journey grow significantly. As the claims market seeks to modernise, how do we balance this with the skills and expertise of traditional claims personnel, and ensure we are delivering upon the promise that insurers and MGAs make to their customers.
Learning Objectives
By the end of the session, delegates will:
Understand where the digital customer journey is headed
Be able to outline self-serve vs human touch – and understand where to perhaps draw the line
Be able to describe the benefits of automation
Understand automation vs employee enrichment and retention
---
About the speakers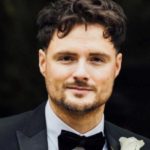 Gary De Groot, Business Development Director, Innovation Group
Gary is Business Development Director at Innovation Group having joined the business in January 2019. He has worked his whole career in claims, having performed a number of roles across Claims Handling, Account Management and Sales.
Gary has worked alongside some of the UK's largest motor and property MGAs and has detailed insight into what makes many of them so successful.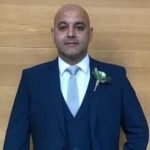 Paul Khatri, UK Transformation Director, Innovation Group
Paul has worked in the Claims/Insurance sector for over 20 years in Operational and Technology functions. Paul has led multiple digital transformation programmes, working alongside a number of Insurers and Brokers, whilst employed at; Ai Claims Solutions, Quindell, Premex and Covea.
Paul joined Innovation Group in 2019 and is currently leading the UK's digital transformation programme, which is focussed on evolving; the digital customer experience, creating operational efficiency and the rationalisation of legacy platforms in order to create a market leading, seamlessly integrated end to end Claims management proposition.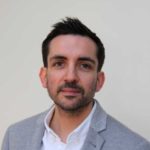 Paul Sell, Director, Service Certainty
Paul worked for Aviva for 23 years, leaving two years ago, he successfully led through a number of Commercial roles starting in Partnerships working with Vehicle Manufacturers, then switched selling for buying and moved into Claims Supply Chain, completing ten years in various roles leading to Head of Supply Chain with responsibility for all supplier relationships across all products lines.
In the final few years Paul was a key part of the claims transformation programme looking at innovation across the Claims industry, which fuelled his appetite to work within the claims industry at this exciting and challenging time, leading to now working with Service Certainty and consulting with others at a time when claims technology solutions are so desperately needed.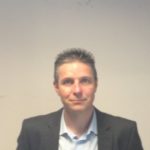 Simon Powell
Simon Powell has over 30 years' experience in the claims industry managing Motor / Property & Travel claims. Starting his career at Endsleigh Insurance he worked his way up the business to the Head of Claims and was part of the Senior Leadership Team. As Head of Claims, Simon had responsibility for over 300 people managing delegated claims on behalf of Endsleigh, Zurich and TCS Claims. He joined Innovation Group in 2018 to lead the Commercial Team with responsibility for key clients and supporting new business opportunities.