• Understand risks and challenges with data security while working remotely
• Hear about strategies and solutions to keep data safe and secure
• Learn about technology aimed specifically at insurance investigation data security
Ian Sutcliffe and The Cotswold Group team will discuss the challenges and risks the insurance industry faces around data security with the Covid-19 crisis, particularly with so many people working remotely from home. They will help you understand the risks faced, present some solutions and technology that will assist, giving experiences from the insurance investigation world where data security and confidentiality is paramount.

Learning Objectives:
Delegates attending the session will be able to:
1. Better understand the potential risks when handling data when working remotely during the Covid-19 crisis.
2. Talk with knowledge and understanding about strategies and solutions to address the risks and protect reputation
3. Understand some of the solutions implemented in the insurance investigation world to maintain confidentiality and data security
---
Ian Sutcliffe, Director, Valentis Advisory
Ian is co-founder of Valentis, an advisory business specialising in providing strategic support to organisations in the insurance, risk and claims management sector. Ian has spent almost 30 years in the insurance market working in broking during his early career with last 20 years in senior leadership roles at three of the UKs leading claims management businesses. Ian has six children (including triplets!) and is also a Prince's Trust Mentor supporting young people develop and create their own businesses.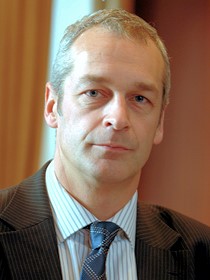 Rob Spiegelhalter, Business Development Director, The Cotswold Group
Rob is part of The Cotswold Group business development team; responsible for creating partnerships with new clients and developing new products and services.
Rob is a Chartered Insurance Practitioner and was a General Insurance Fraud Committee member for a number of years. He previously held senior leadership roles at NFU Mutual Insurance, The Cotswold Group and Co-operative Insurance. He has worked in the General Insurance industry for over 30 years managing counter fraud risks and claims at all levels of complexity and value and has a track record of successfully leading teams, business change and delivering results.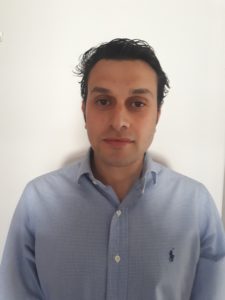 Jamie Beardsworth, Data & Intelligence Manager, The Cotswold Group
Jamie is Head of Data & Intelligence for The Cotswold Group, responsible for building new innovative products and managing a team of 40 intelligence analysts and researchers. Jamie has worked within the insurance investigation sector for over 10 years and has developed a wealth of experience. His passion and reputation is for creating "cutting edge" technology based counter fraud solutions. He is Dip CII qualified and proud to have been the recipient of an Insurance 'Young Achievers Award' and whilst studying, 'The Meritorious award for the Best Subject' and 'The Meritorious Best Completed Diploma in Insurance'.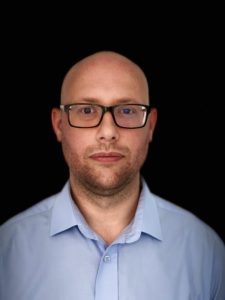 Chris Bester, Infrastructure Manager, The Cotswold Group
Chris has been head of The Cotswold Group IT team for the last 8 years; looking after the application, user support, software development and the business analysis teams.
Chris implemented ISO 27001 within The Cotswold Group in 2013 and has been maintaining it ever since; ensuring all client contractual information security requirements are met and industry best practices are adhered to. Chris is a solutions architect, ensuring all The Cotswold Group IT solutions are scalable, reliable and secure. He works with the business to implement new innovative IT solutions and improve existing solutions.
Previously Chris worked as an IT consultant, implementing IT solutions for a number of businesses including design and configuring government classification level secret networks.