Exploring a new approach to how MGAs could better instruct, measure and monitor business activities to achieve operational efficiencies and resilience.
The growing expectations from external stakeholders (shareholders, regulators, auditors) on the transparency and accountability of business operations is creating additional back office overheads. In times when remote working is being widely adopted across all businesses within the financial services, it's time to explore a new operating model that helps deliver on stakeholders' expectations without increased operational costs.
The session will explore a new approach to how MGA's could articulate and implement business activities that lends itself to the data age, where remote working is a new norm. It will then outline how this approach paves the way for automation & AI, provides senior management a "live view" of their business operations and reduces the overheads associated with reporting. The session will also include a case study of how one MGA incubator is using this approach to reduce Appointed Representatives (ARs) onboarding times and oversight costs while increasing the quality of oversight.
Learning Objectives
By the end of the session, attendees will:
• Understand a new approach to instructing, measuring and monitoring business activities.
• Be made aware of ways in which insurers and MGAs are utilising the approach for business benefits.
• Be able to list 3 key steps to put in place in order to begin their journey towards operational efficiencies.
---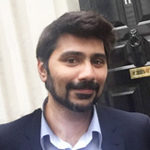 Waleed Sarwar
Founder & CEO – CoVi Analytics
An Electrical Engineer, a Chartered Accountant and an ex-Regulator, Waleed has deep experience of designing and implementing practical and pragmatic business processes. In his 15+ years in the UK insurance market, Waleed has worked with most Tier 1 insurers including Prudential, Aviva and Lloyd's Corporation as well as advised Start-ups in the financial services space.