The session will cover the long term economic factors impacting insurance business opportunities in the MEASA region, an analysis of business trends and emerging opportunities and commentary on the legal and regulatory landscape in DIFC relevant to MGA business models. Kay International will provide practitioner insight into their experience of operating a MGA in the Centre.
Learning Objectives:
1. Understand economic factors impacting insurance business in the MEASA region
2. Learn about current insurance trends and emerging opportunities
3. Gain knowledge of the legal and regulatory landscape in DIFC and how MGA business models can operate in the jurisdiction.
---
Ali Hassan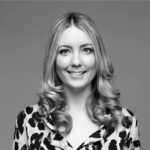 Ali Hassan is a Senior Representative for the Dubai International Financial Centre (DIFC) Authority in
Europe and North America and Director of Business Development for the Centre.
In his current role, Mr. Hassan supports the CEO in developing and promoting the Insurance, Banks &
Capital Markets, and Wealth Management sectors, in line with the Centre's business strategies and plays
an active role in managing client development. He is also responsible for promoting and spreading
awareness of DIFC's competitiveness and positioning regionally and globally.
Mr. Hassan brings vast regulatory knowledge and commercial experience to his position at DIFC Authority,
having supervised and authorized a diverse range of businesses including exchanges, trading platforms,
wealth management, investment banking, and brokerage operations with experience in the UK, Europe and
the Middle East.