Join the panel of Sara Ager, Sam White and Peter Goodman for this interactive webinar.

Much focus is being given to the impact of Covid19 on insurers. This panel will recap on how the Insurance Industry has reacted to the Pandemic and will look beyond insurers to see what the impact of Covid19 may be for MGAs.

The panel will discuss the current position of MGAs as we see relaxing of COVID19 restrictions. They will talk about the "new normal" and will cover the increased expectations of consumers and why customer experience is going to be key in recovery.
Learning Objectives
By the end of the session delegates will:
1. Understand some of the less obvious implications of the current pandemic on the industry
2. Be aware of the new types of technology that are expected by customers in the New Normal
3. Understand why customer-experience is key for MGAs and how customer confidence is essential as the business recovers.
4. Have heard several views on COVID19 recovery and practical solutions to support digitisation.
---
Sara Ager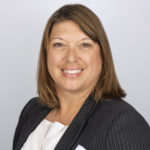 Sara was admitted as a solicitor in 1998 and is an accomplished practitioner who has been working within the financial services industry since 2001. Her practice is diverse covering all aspects of the sector having worked in and for Lloyd's managing agencies, Bermudian reinsurers, MGA's and brokers. Operating at Partner, Executive and Board level, Sara has developed and run functions within several businesses. Her commercial and legal experience is such that it provides full knowledge of the entire business life cycle making her advice relevant and practical. Logical and creative in her approach Sara specialises in helping businesses close the gap between 'front end' commercial ambition and regulatory and legal requirements.
Sam White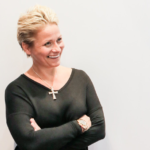 Sam is the multi-award winning CEO of Freedom Services Group which incorporates Action 365, Pukka Insure and Freedom Brokers.
Having started her first company in 1999 aged just 24 in her sister's conservatory, 20 years later she employs over 150 staff with offices in Cheadle, Cheshire, and Sydney, Australia with a turnover of £18million.
Sam prides herself on operating a true meritocracy. A vocal supporter of equal rights in the workplace, 67% of Sam's directors are women. Motivated by a desire to change the insurance industry for the better and level the playing field, Sam is a vocal supporter of diversity, equality, innovation and above all, making business human.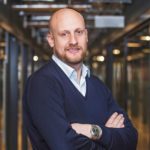 Peter Goodman
Peter is a serial entrepreneur, having started five businesses and invested in more than ten start-ups. His most notable business venture was Brighter Option (now Social.com), the world's largest Facebook ad management software, which was acquired by Buddy Media and subsequently acquired by Salesforce in August 2012. He is now focused on bringing technology to more established industries, with the aim of producing value and improving businesses by harnessing the latest technologies.