GreenKite are pleased to host this session which will cover legal, operational and HR considerations of returning to work and will outline business practices employers need to be cognisant of in order to continue to manage a resilient operation.
Learning Objectives
By the end of the session, delegates will:
1. Understand health and safety considerations and business practices of what employers need to be cognisant of as teams return to work
2. Be aware of the legal operational and HR essentials of returning to work
3. Understand the practical assistance and advice in respect of developing a structure which encourages and promotes a supportive environment from the top
4. Have learned a number of tools and practical tips to help senior managers and executives in ensuring they continue to manage a resilient operation
5. Understand the considerations and tips on returning furlough employees to work
---
Sara Ager – CEO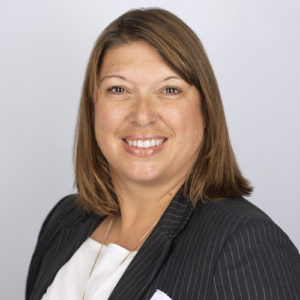 Sara was admitted as a solicitor in 1998 and is an accomplished practitioner who has been working within the financial services industry since 2001. Her practice is diverse covering all aspects of the sector having worked in and for Lloyd's managing agencies, Bermudian reinsurers, MGA's and brokers. Operating at Partner, Executive and Board level, Sara has developed and run functions within several businesses. Her commercial and legal experience is such that it provides full knowledge of the entire business life cycle making her advice relevant and practical. Logical and creative in her approach Sara specialises in helping businesses close the gap between 'front end' commercial ambition and regulatory and legal requirements.
She is well known within the insurance industry and sits on and attends several market committees and is General Counsel for the Insuring Women's Futures programme. Sara has advised on the setting up and incorporation of intermediary businesses, has secured regulatory/Lloyd's approval and assisted with and undertaken the role of Client partner in respects of the sale and purchase of brokers and MGA's advising clients on DD, team lifts, risk management, compliance, regulatory and commercial issues.
Sara is passionate about D&I and has been advisor to several trade associations, market bodies and initiatives including the MGAA, Chartered Institute of Insurers, Start-Up Boot Camp, Munich Digital Partners and BIBA. And is actively involved in helping existing and new firms adapt to changing societal and customer needs, advising and leading insurtech businesses to thrive in the established insurance eco system. Most latterly she has developed wordings for new classes of business and coverages for some of the major accommodation/food delivery and transport platforms.
She loves her dog wine and laughter.
Paul Leach – HR & OD Director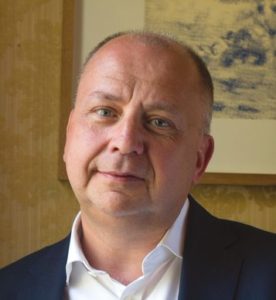 Paul is Human Resources & OD Director / Consultant with a strong record of creating culture change through a unique combination of Organisational Development, in-depth, Employment Law, Employee Relations. Focused on the bottom line, he is known for delivering pragmatic, commercially driven HR solutions. Hands on when necessary, but with a passion for building successful teams that achieve business and personal objectives. Pro-active, builds relationships quickly and capable of managing complex business issues across international geographies.
Paul was Head of Organisational Development at Spire Healthcare where he led on the transformational change programme for the £1.44 bn sale of BUPA hospitals, delivering £150 million EBITDA. Following that he was HR Director UK for AJG International where he was responsible for leading the people & integration workstream for 13 International acquisitions. Having successfully developed and embedding the HR operating model, Paul became HRD Organisational Development (International), leading on talent management & succession planning, leadership development, organisational design.
Publications
Interviewed by People Management and article published 2/9/10 "An engagement and OD strategy delivered superior results at Spire Healthcare."
Strategic HR Review (Emerald Publishing) case study published UK & USA, Sept 2011
Paul has spoken at various conferences on subjects such as talent & succession planning in fast growth businesses, leading and managing high performance teams.
Paul is highly motivational Board Director, flexible and professional with a sense of humour.
Karen Graves, Founder and Chair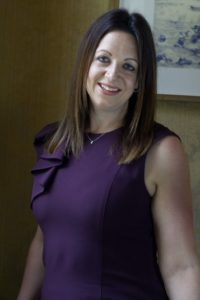 Karen Graves has been working in the Lloyd's and London market for over 25 years, starting her career in the compliance arena, moving on to a COO and then a CEO role within the Lloyd's market for an established Lloyd's Managing Agency.
SCOR SE was her first Global Reinsurance role and within scope fell operational matters, oversight and coordination of EMEA satellite offices (Madrid, Milan, Stockholm, Dublin, Moscow, Amsterdam, South Africa and Brussels), Internal Controls, Operational Risk Management, Regulatory Relationships, Property Affairs, Hub Compliance and working with the business divisions on new projects from a strategic perspective, for example the establishment of the SUK Canadian branch and the formation of a new Lloyd's Syndicate from the ground up from the hiring of teams to the approval by the regulators.
Karen is a Freeman of the City of London and a Court Member of the Worshipful Company of Insurers. Karen is the current Chair of the Independent Women in Insurance Committee (iWIN). A Founder Member of European Council for the Advancement of Women in Leadership and addition to this a supporter of the Lloyd's Military Network for senior officers transitioning from the Armed Forces.