Collaboration will deliver actionable information relating to property-level climate change risks
This will be the first time Sust Global's data has been available on an underwriting platform
Includes visualisation of forward-looking global climate risk exposures, including wildfire, floods and cyclones
Gamma LI targets financial organisations and businesses with multiple property assets
Manchester, 22nd August 2022 – Gamma Location Intelligence (Gamma LI), a leading provider of location intelligence and risk assessment technologies, today announces a new data partnership with Sust Global, an expert climate analytics provider, which will enable it to deliver actionable information relating to climate change risks across international markets.
Sust Global is a provider of geospatial climate data and projections across hazards including wildfire, flooding, cyclones, sea-level rise, drought, and heatwave. It also provides Scope 1 and Scope 2 emission monitoring. Founded in 2020, the start-up has received funding from the European Space Agency and top-tier UK, EU and US venture capital firms. So far this year, the company has tripled in size (both employees and revenue).
Through this collaboration, Gamma LI will be expanding its focus on the fight against climate change by providing valuable insights on increasing physical climate risks for homes and businesses, which could impact organisations' property portfolios and investment decisions.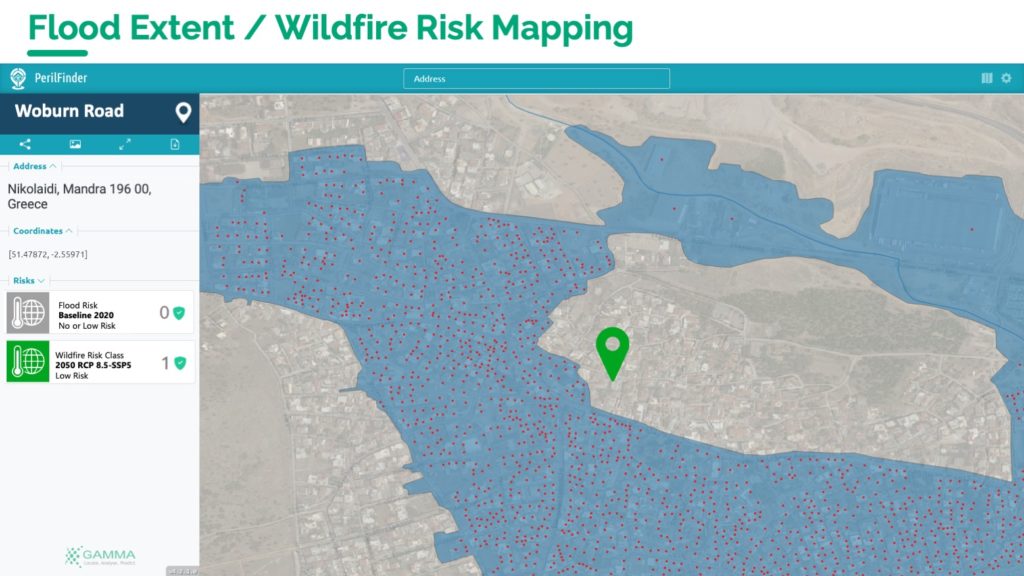 Gamma LI will be integrating Sust Global's data into its Perilfinder™ platform, enabling access for clients to worldwide, forward-looking climate change hazard maps and Application Programming Interfaces (APIs). This will be the first time that Sust Global's models will be available for insurers and banks on an underwriting platform like Perilfinder™.
As well as significantly expanding its coverage geographically, the partnership will see Gamma LI introducing and visualising new datasets, consisting of billions of data points, including a global forest fire model. In turn, the company will be able to offer its clients greater access to more insights, models and tools which support property-level assessments for current and future climate risk.
With this latest offering, it will specifically be targeting financial organisations including banks, lenders, insurance providers and assessment management companies, along with businesses with multiple property assets, such as real estate and private equity firms – including those with international portfolios and operating in international markets.
Speaking about the partnership, Richard Garry, Chief Commercial Officer, Gamma LI, said: "Our aim is to make it easy for clients to identify, assess and report on potential property level climate change risks. As well as expanding the reach of the data we deliver through Perilfinder™, this partnership enables us to offer insights on more risks across more markets and serve customers with a global solution.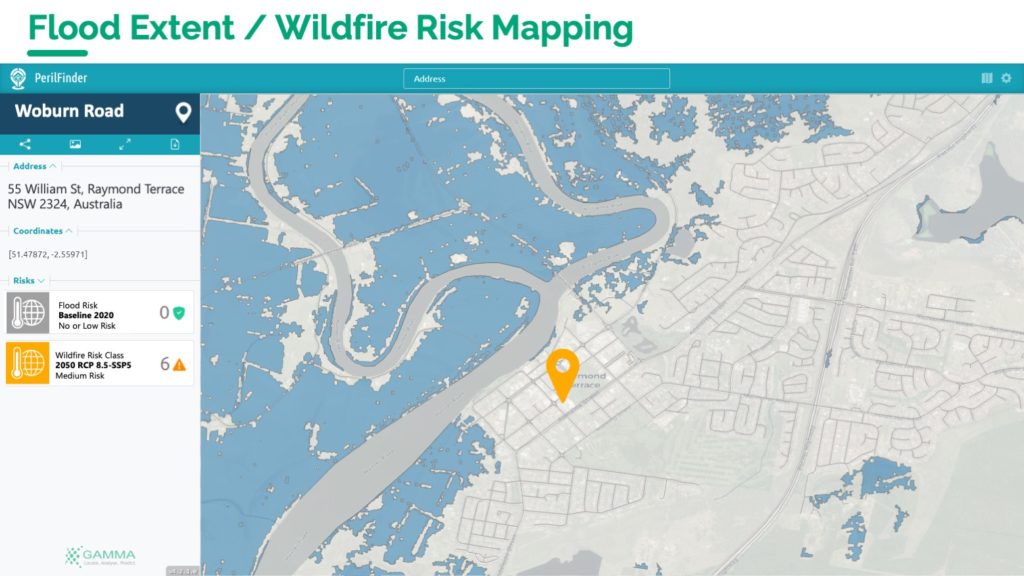 "Climate change impacts are increasing all the time and companies need to have a complete overview of all the risks that could impact their operations and portfolios. It's a challenging time, and everyone must play their part in measuring and reducing climate change impacts. To do that, you need data. Through Sust Global, with whom we are delighted to work, we are playing our part by equipping companies with the information they need to make more informed assessments."
Alastair MacGregor, Chief Operating Officer, Sust Global, commented: "We too are incredibly proud of this partnership. As an innovative property-level climate risk dashboard provider, Gamma LI is a good fit for our foundational climate risk data delivered via API, taking it to a growing audience. As well as helping both of our businesses to expand and grow, this collaboration is delivering valuable insights to companies that need to measure fast-evolving climate change risks and identify strategies to ensure that they can thrive on our changing planet.
"Getting access to high-quality data is one part of the puzzle, visualising it is the other part. Having Gamma LI take our information and make it more accessible and digestible for companies is fantastic. We look forward to seeing what the future holds in terms of the partnership and its transformational impact on sectors like insurance and banking."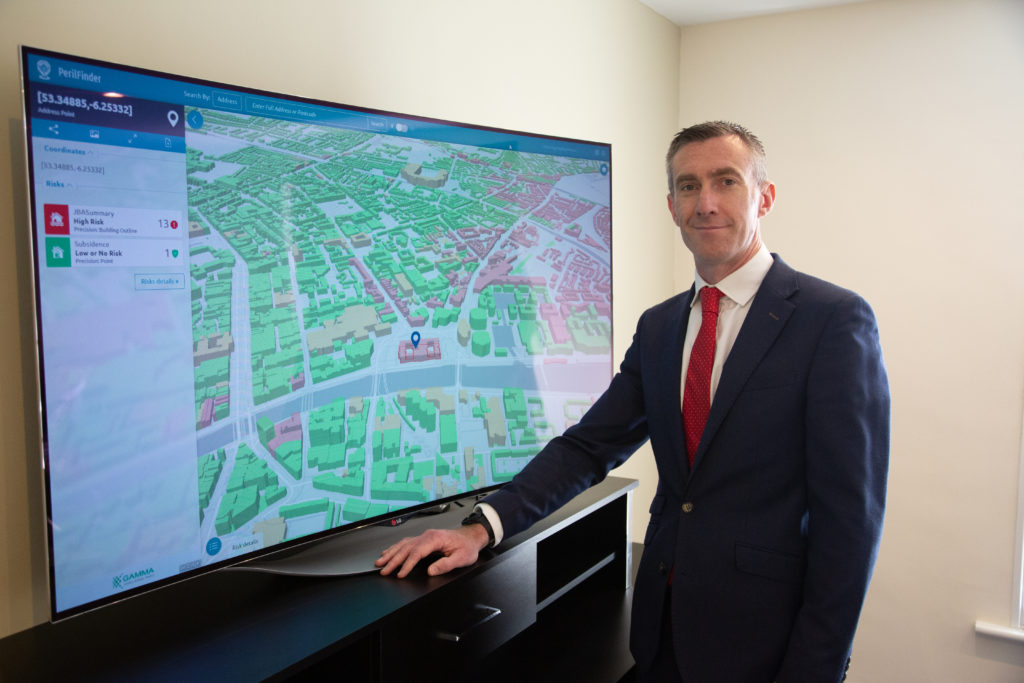 About Gamma Location Intelligence
Gamma Location Intelligence (Gamma LI) is a cloud hosted spatial solutions provider that integrates software, data and services to help our clients reduce risk through Location Intelligence. Established in Dublin, Ireland in 1993, and with offices in Manchester, UK and Bilbao, Spain, the company has expanded to become a global provider of innovative, cloud-hosted location intelligence solutions. For more information, visit https://gammali.co.uk/
---
About Sust Global
Sust Global is developing data-driven products that enable every decision to be climate-informed, so that humanity can thrive on a changing planet. We provide validated geospatial climate data projections to a high level of granularity, across time horizons, locations, and climate hazards through easy-to-use integrations into organizational workflows. Enabling climate-resilient action and sustainable investment across global business and finance through more credible climate data, our validated geospatial data enables customers to make the most informed decisions for the future.
Sust Global was founded in 2020 by Josh Gilbert (CEO) and Gopal Erinjippurath (CTO and Head of Product). Clients include the world's leading market intelligence providers, advisory firms, companies and financial institutions. Sust has received funding from the European Space Agency and leading UK/US Venture Capital firms, including Hambro Perks and Powerhouse Ventures.