Gamma Location Intelligence signs deal with Superscript to drive innovation in small business insurance
Superscript is a fast-growing insurtech company which provides insurance for SMEs and works with industry-leading partners
Gamma Location Intelligence delivers property level peril-related insights to insurers, including flood, subsidence and crime
Deal means Superscript can assess and manage location-based risks more accurately and efficiently
Together, companies are bridging the gap between underwriters and businesses
Manchester, 26th July 2022 – Gamma Location Intelligence (Gamma LI), the location intelligence company which provides risk assessment technology to property underwriters, today announces a deal with SME insurance provider Superscript to drive innovation in small business insurance.
Superscript delivers subscription-based policies and is transforming business insurance to meet the fast-changing needs of SMEs. Its advisory service, 'SuperscriptQ', helps high-growth technology businesses to secure cover easily. To support its offering, Superscript is also building an impressive partner network, having already joined forces with Virgin Money, Amazon and Starling.
By partnering with Gamma LI, with access to high-quality location intelligence data, Superscript is further personalising the insurance experience for its clients and partners. Additionally, it is bridging the gap between underwriters and businesses, facilitating better management and assessment of risk.
Using Gamma LI's web services, Superscript has access to peril-related insights for flood, subsidence and crime (arson and burglary). These geo-location factors are being used to enrich Superscript's underwriting data and enable it to automatically rate the risk to individual properties across these areas.
This means the insurance provider can deliver a seamless quote and bind process, whilst improving customer experience and providing a more efficient service whereby clients are informed immediately if they can or cannot be insured.
Ben Rose, Co-Founder and Chief Underwriting Officer at Superscript, said: "The partnership with Gamma LI is supporting us with an additional layer of intelligent data which allows us to qualify and quantify geo-locational risks to properties more accurately and efficiently. This is helping our customers by giving them peace of mind that they are properly covered for all potential eventualities, while providing underwriters with an accurate picture of the risks they're taking on."
Richard Garry, Chief Commercial Officer, Gamma LI, added: "We pride ourselves on innovating for our customers and the insurance sector as a whole. With rapidly evolving risks and ever-increasing competition, it is more important than ever for insurance providers to have access to the right data at the right time.
"By using high-quality data and cutting-edge technology, Superscript can make better-informed decisions faster, thus improving the experience for its clients and partners – while also cementing and growing its own position within the market."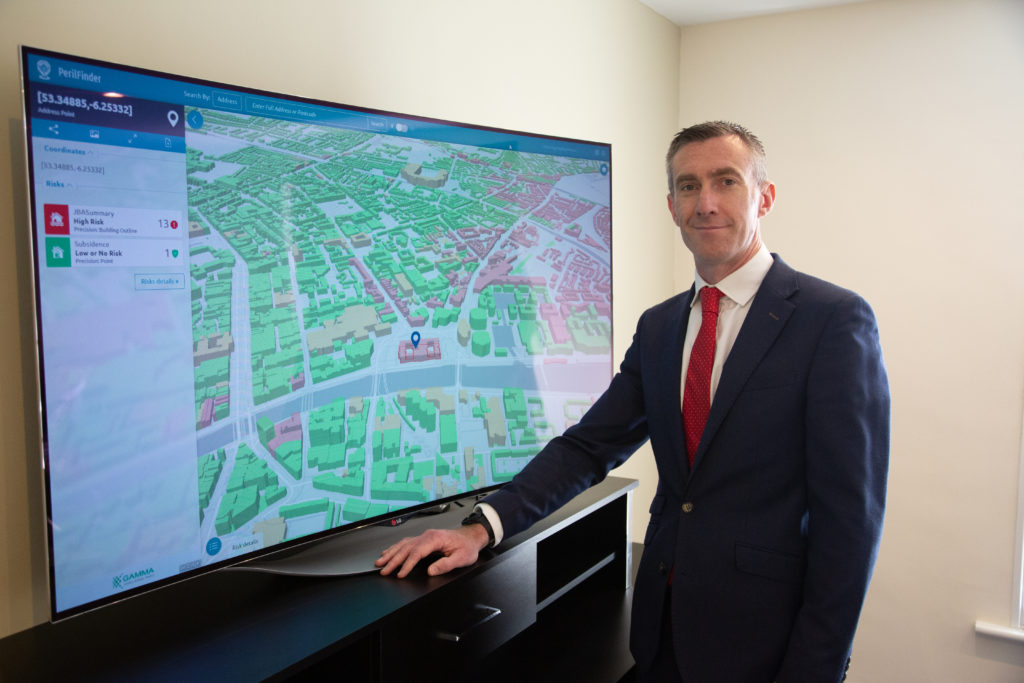 About Gamma Location Intelligence
Gamma Location Intelligence (Gamma LI) is a cloud hosted spatial solutions provider that integrates software, data and services to help our clients reduce risk through location intelligence. Established in Dublin, Ireland in 1993, and with offices in Manchester, UK and Bilbao, Spain, the company has expanded to become a global provider of innovative, cloud-hosted location intelligence solutions. For more information, visit https://gammali.co.uk/
About Superscript
Superscript is the first UK insurtech to become a Lloyd's of London broker and is transforming business insurance to meet the fast-changing needs of SMEs. Superscript's exceptional online offering provides bespoke, flexible, subscription-based insurance for small businesses, sole-traders and freelancers in a matter of minutes. The advisory service, SuperscriptQ, insures high-growth tech businesses with emerging risks through a team of expert in-house brokers. The debundling, customisation and flexibility on offer is underpinned by the unique combination of proprietary machine-learning technology, data science and underwriting expertise. Superscript aims to become a global leader in SME insurance. It has raised £20m to date, completing its Series A funding round in 2020. Investors include BHL Holdings (owner of Compare The Market), Beazley Group, Seedcamp and Concentric.
Media Contact:
Rebecca Hughes, Comit PR Agency
+353858222055