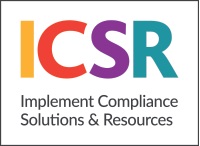 A guide for firms seeking UK authorisation
The FCA have recently issued a document titled "Our Approach to International Firms", providing clarity on their approach and the process for applications for full authorisation. It explains what International Firms will need to be able to evidence in order to obtain FCA approval to operate in the post-Brexit world.

With the EIOPA recommendations requiring EU business being placed in the London Market to utilise EU regulated firms throughout the distribution chain a plethora of EU intermediaries including subsidiaries of UK firms have applied to join the TPR and are now requiring authorisation of a UK branch. There are, according to the FCA, about 1500 firms in this position. That of course does not include those firms who failed to be accepted into the TPR in time and have had to find alternative arrangements until their have been fully authorised.

On 11th May, ICSR will be hosting a webinar looking specifically at the authorisation of International Firms. Please register now if you would like to learn more about the approach to this.
Register for "Making Authorisation Applications to the PRA & FCA"