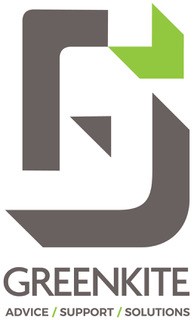 The rapid rollout of the Covid-19 vaccination scheme has provided a sense of hope that the end of lockdowns and isolations could be near, however it has also given employers little time to prepare and to plan for how to manage the ways in which vaccines could impact their workplace.
There are a few considerations to make when deciding how to address vaccines, and it is important to have a clear stance or strategy in place so that communication to staff is consistent and easy to understand.
Staff cannot be forced to be vaccinated
One of the most important points to note is that employers cannot make it compulsory for a member of staff to have a vaccine. The Public Health (Control of Disease) Act 1984 specifically states that members of the public should not be compelled to undergo any mandatory medical treatment, including vaccinations. The government has not expressed any intentions of changing this act as it would cause an infringement on the Human Rights Act Article 8 which prevents humans being interfered with physically and vaccination would come under this scope.
Vaccination clauses in employment contracts
Some employers have considered including a vaccination clause in their contracts or adding covid-19 vaccinations to existing medical clauses. Such a clause would still require informed consent for a vaccination and if the employer enforces this change without any employee agreement it could result in an employee resigning and then a possible claim for constructive or unfair dismissal.
Addressing employees who refuse to be vaccinated
Dismissal for refusing a vaccine has not yet been tested in an Employment Tribunal but employers should be extremely cautious with this subject. Employees could refuse the vaccine for a number of reasons such as: concerns about fertility, concerns about it affecting existing medical conditions, personal religious beliefs and/or philosophical beliefs. Employers should consider their position very carefully with regard to disciplinary processes surrounding vaccine refusal and the risks. It is likely to bring up claims of unfair dismissal, potential race, sex, or disability discrimination. These claims are likely to be time consuming and would most likely be test cases and could lead to punitive financial awards and adverse PR.

Achieving widespread vaccine take up
There are ways in which employers can encourage staff to have the vaccine without the risk of legal complications. Sharing well informed and accredited information about the vaccine can help employees to understand it's benefits and that it will be safe. Employers may also want to consider introducing a vaccination policy to clearly outline the company's stance on vaccines. This could also include signposting to useful resources for employees to find out more about vaccines and extra provisions to support the vaccine rollout such as offering paid time off for appointments and also for recovery from any side effects.
Navigating the ever-changing situation of the vaccination programme can be tricky, so it is important that all employees are treated equally, ethically and reminded of other Covid19 measures such as social distancing to keep them safe.
Paul Leach
GreenKite Founder Member and People & Performance Lead