From 2020 straight to 2025; the pace of change within insurance over the last 10 months has accelerated us forward several years in terms of innovation, and it would be naive to think that this should slow down anytime soon. Our panellists will offer opinions and experience from their various perspectives of the market, as to how they believe MGAs can best adapt for an industry that is set to consistently (and rightfully!) demand more and more of them.
Learning objectives
At the end of this event, delegates will be able to weigh up the relative importance of numerous factors which should be considered when looking to 'future proof' their business, including:
Technology fit for purpose (from Q&B through to Claims)
A culture that embraces positive change, and calculated risk
Utilising data as a differentiator
Product diversification
And more..
---
About the speakers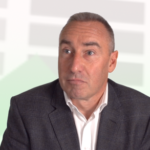 Derek Findlayson, MD – Intelihub Consulting
Derek has worked in the Insurance and financial services sector for over 30 years and specialises in providing consultancy advice & delivering change initiatives to the financial services market. He has held senior positions at leading financial services, software house & marketing organisations including AXA, Groupama, Legal & General, & SSP (Market leader in the UK Insurance Software market) in Strategy, Distribution, Proposition, Marketing & business change related roles.
Derek has worked for a wide range of clients within the Insurer, Broker, MGA, Software house & Venture Capital markets and has extensive experience designing, leading, & implementing business change programmes.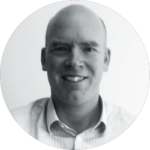 Tony Lawrence, CEO – Imperium
Tony is a highly experienced insurance CEO. His experience in leading both MGAs and insurance brokers, and desire to deliver leading value to customers by doing things differently, led him to develop Imperium's market leading MGA model.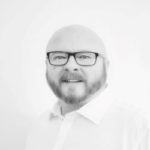 Paul Rich, Director – MOTOSI Consulting
Paul has an in-depth understanding of insurance markets, particularly the Lloyd's and London Insurance Market. He has been involved in a variety of market modernisation initiatives over the years and was also the founding chair of the International Underwriting Associations (IUA) Delegated Authority Underwriting Group.
Driven to deliver operational best practice, based on evidence through real time reporting, Paul has a proven record of delivery across central operations functions at a number of different insurance-based entities, including Brokers, Managing Agents, and Coverholders / Delegated Authority propositions in the Company and Lloyd's markets. He is passionate about embedding efficiently delivered operational processes, supported by 'best in breed' technology solutions, aiming to drive costs down and margins up. He has extensive strategic engagement experience, adept at managing multi-tiered, complex business relationships and operating models.
Paul has for the last couple of years been trading as an independent Consultant, advising companies across the market on how best to execute operational strategy and deliver on best practice governance around centrally based operational functions.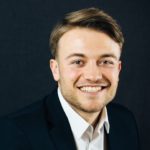 James Elliott, New Business Exec-INSTANDA
James has been part of the rapid growth of INSTANDA over the last few years, after joining the company in late 2016. Having held a number of different roles across the business during its early stages (supporting the sales, marketing, and account management teams, amongst others), he has now been focused for the last two years on new business opportunities (specifically within the MGA market here in the UK), scrutinising and assessing requirements across a broad spectrum of product lines.