In the digital age, speed is crucial to success for MGAs. Agents today want to launch, deploy, and sell new insurance propositions quickly. They are redesigning business processes to be maximally efficient, cost-effective, and customer-centric in the digital world. MGAs often don't have a lot of resources to invest, which makes building highly efficient processes a major priority -and they need to do more with less.
They need accurate, comprehensive information at their fingertips to ensure a fast, efficient turnaround with quote to bind in minutes. Incomplete submission data means that underwriting often takes longer than it should, and valuable time is wasted manually gathering the information needed to assess a risk. That's why MGAs need new ways of doing things, differentiating their offering through technology in an otherwise crowded market.
They need to remove unnecessary cost and complexity to enhance customer experiences and leverage a competitive advantage.
In this executive panel, we will discuss the growing importance of digital in the MGA space and how and why they should leverage it.
Learning objectives
By the end of the session, attendees will have a better understanding of:
Challenges & opportunities for MGAs today
Why & how important it is for the MGA market to adapt a "digital first" mindset
How MGAs can do more with less
How to remove unnecessary cost & complexity
---
About the speakers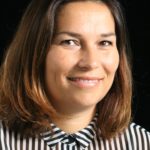 Angelika Cilek,
Financial Services Specialist for Northern Europe – Amazon Web Services
Angelika Cilek is the Financial Services Specialist for Northern Europe at Amazon Web Services. In her current role, she works with financial institutions to transform how they leverage customer insights, broaden the usage of key data in their risk management and operational processes, and expand the usage of analytics and data-driven insights across the organization.
Prior to her role at AWS, Angelika has spent 12+ years in the insurance industry in different roles at Allianz Group across the insurance value chain including building an online insurance brand (AllSecur), business development and Head of Business Strategy and Broker Management at Allianz Reinsurance.
 
Andrew Clowes
Director – UlysseRe (Re)lnsurance Brokers
Andrew Clowes is the Director at UlysseRe (Re)Insurance Brokers, a London based privately-owned reinsurance broker which has been trading in Central and Eastern Europe since 1995.
Andrew has over 12 years of experience working in the (re)insurance industry with MGA/MGUs, wholesale brokers, risk managers, (re)insurers, corporate service providers and captive managers for clients worldwide.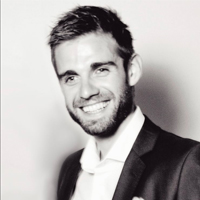 Daniel Thafvelin
Director for Global SaaS – Contemi Solutions
Daniel Thafvelin leads Contemi's SaaS division by driving the company's SaaS strategy and Contemi's focus on the success of clients. Based in Norway, Daniel is responsible for innovation and revenue growth for the company's SaaS offerings worldwide, beginning with the recently launched Seamless Insurance SaaS platform.
Daniel holds a master's degree from the University of Manchester in Political economy with a specialisation in Finance, Business and Employment. Today he is a strong technology services professional with over 11 years' experience in the financial software and services industry, having held commercial and customer facing roles in companies like Software Innovation, Storebrand, Tieto and Cxense.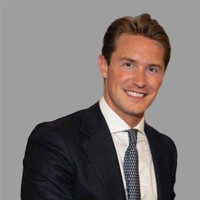 William Rouse 
Director for UK & Europe – Contemi Solutions
William is solely responsible for new business development in both the UK and European territories. With the assistance of the solutions consultancy team his key focus is developing commercial and strategic partnerships across a multitude of areas within the financial services industry.
He visualises his goal as enhancing the way that financial services firms connect with their clients as well as helping them become more efficient, transparent and dependable. With a proven ability to understand client's needs and focus on building relationships for the longer term.
William began his career in the financial services sector in October 2008 as a stockbroker. Since then William has progressed through and held numerous roles within the financial services industry.
In addition to his role at Contemi, William sits on the board of the Securities Investment Management Association (SIMA) where he meets with members monthly discussing an array of industry topics, trends and challenges.
William strongly believes in the provision of delivering the best possible solutions with an unparalleled emphasis on client service. He is driven by doing right by his clients and focused on building progressive and mutually beneficial partnerships for the longer term.