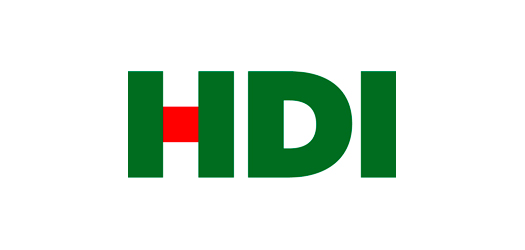 The panel will look at and discuss topics including:
Are claims staff training to properly identify fraud triggers
How do we balance the need to investigate such claims with TCF claims handling.
How improved data and technical developments in adjusting will help us do this
The legal implications
Learning objectives:
By the end of the session, delegates will be able to:
Identify key claims handling considerations for when fraud is suspected
Describe how improved data and technical developments in adjusting will help adjusters.
Summarise the legal position

Panelists include :

Catherine Healy – HDI Global Specialty
Catherine is the Delegated Authority Claims Manager. Catherine has over 20 years' experience in London Market Insurance handling a wide range of Delegated Authority claims across multiple jurisdictions. Her current role focuses on managing the Delegated Authority Claims Team for HDI Global Specialty – UK Branch as well as the supervision and oversight of all Third Party Administrators (TPAs) to ensure we achieve a high level of claims service.
Richard DyerDirector, Head of Commercial Investigations
Executive MCL Commercial Investigator, Sedgwick International UK
National Screening & Validation Unit
Richard joined Cunningham Lindsey in 2002 as a Commercial Investigator and was responsible for conceiving and developing our original large loss screening programme.
After leaving in 2008 to join a private consultancy specialising in the investigation of commercial fraud, he joined Vericlaim in April 2014 as Head of Investigations.
Within the Sedgwick family he led a team of Commercial investigators before assuming operational responsibility for Commercial Investigations in October 2020.
He has over 30 years adjusting and investigative experience specialising suspect insurance claims.
In addition to investigating commercial losses Richard also has experience of investigating large home and motor insurance claims.
His key skills include management of our Commercial investigators; our Motor Investigations Team and the investigation of difficult claims.
Significant cases:
· Investigations into an arson at warehouse £10m
· Industrial unit fire £3m
· Clothing factory fire £2m
· Residential property- escape of water £900k
Victoria Sherratt is head of RPC's UK Property Team and is one of the market-leading experts in Property Insurance.

Having specialised in property insurance for over 20 years, Victoria has extensive experience advising on policy coverage and adjustment issues, with particular expertise in handling suspicious/ fraudulent claims ranging from arson and contrived thefts to falsified invoices.

Known for her commerciality, she has a track record of providing concise, high-quality advice and support to help insurers avoid/resolve disputes and limit exposure, and for delivering results when it matters.

Victoria is recommended by leading legal directories and insurance-focused market surveys such as the Gracechurch Report.
Litigated snapshot:
Hemel Hempstead v Dominion (1999): (unreported)- Non-disclosure/moral hazard/criminal proceedings/shadow directors
X v NFUM (2007): Fraud (contrived theft & falsified invoices)
Loyaltrend v Brit [2010] Lloyd's Report IR 466 – Late notification; apportionment on progressive damage over different policy years
Milton v Brit [2015] EWCA Civ 671: Breach of Intruder Alarm Warranty; the meaning of "unattended"
Ashfaq v Inter Hannover [2017] EWCA Civ 357: non-disclosure/ moral hazard/criminal convictions