The presentation focuses on the technical aspects of insurance portfolio management through the lens of a specialist capacity provider (HDI Global Specialty). A range of portfolio measures and compositions will be discussed, illustrating options to reduce performance volatility and promote underwriting value.
Learning Objectives
By the end of the event, delegates will be able to:
Outline the necessity and value for insurance portfolio management (Value Proposition)
Summarise the various metrics used to evaluate portfolio mix and portfolio balance
Describe different commission structures
List the information expectations required by carriers to measure portfolio composition and change
---
About the speakers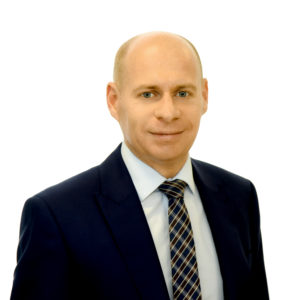 David Hill – Underwriting Manager UK Delegated Authority
I began my Insurance career at the local office of General Accident, undertaking a number of roles within the branch. I trained to become an Underwriter and joined their Global and Corporate office in the City of London, specialising in Property Insurance. From there, I continued to specialise in Property, taking roles at a Lloyd's Syndicate and then at Brit Insurance. I have nearly 30 years of underwriting experience, of which nearly 25 years are in the London Market. I have developed my experience in this time beyond Property to include other classes of business.
In my current role, I am the underwriting manager responsible for UK Delegated Authority, where our focus is to develop and maintain a sustainable and diversified delegated authority portfolio.
Outside of insurance, I am a keen sports fan, in particular football, where I played and managed for a number of years and I enjoy participating in and hosting pub quizzes.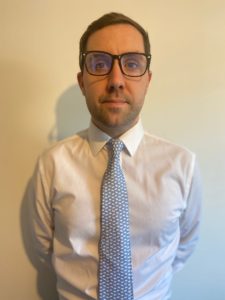 Sam McConnell – Senior Underwriter UK Delegated Authority
I started my insurance career 12 years ago as an SME broker on the south coast. For the last 10 years I have specialised in underwriting property and casualty at SME and mid corporate level. During this period, I have worked within many sectors including mutuals, MGA's and large composites.
My role at HDI Global Specialty is to manage existing schemes and develop new opportunities sustainably.
Outside of insurance, I enjoy cycling and (trying) to keep fit. Music, film and football also take a large chunk of my spare time.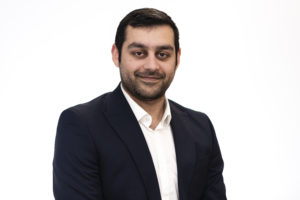 Rav Atwal – Pricing Actuary Delegated Authority
I have over 7 years' experience working within the London Market, including Lloyd's Managing Agents. My background spans both reserving and pricing across multiple lines of business. I have also spent time in actuarial and technology consulting helping insurers to automate their actuarial processes. My current role at HDI Global Specialty is supporting our delegated authority clients and underwriters with pricing measures and analysis.