The FCA in its recent Dear CEO letter to its LLMI portfolio lists as the first key driver of harm "Financial Resilience and Orderly Wind Down", and as a result indicates that this will be a focus of attention through November 2021.
This FCA letter has focused attention on the need for LLMI's to ensure that their wind down plans are both up to date and robust.
Learning Objectives:
During the session we will spend time:
Reviewing the FCA's letter
Consider the wind down planning guidance provided by the FCA
Provided some practical and real life insights into preparing a wind down plan including:

Governance
Scenarios
Practical considerations in a wind-down plan
Financial and Operational resources
---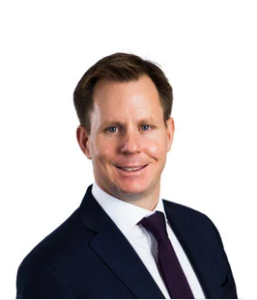 Bradley Chadwick, Partner
I am a partner in our restructuring and insolvency team with a successful track record both as an advisor, and within organisations acting as CFO, COO and interim manager.
I represent regulators, boards of directors, lenders, asset managers and other key stakeholders such as capacity providers. With a deep experience in financial services including insurance distribution.
My relevant insurance experience includes:
• Leading wind down and contingency planning for UK regulated intermediaries
• Advising capacity providers and lenders to distressed intermediaries on how best to mitigate risk to themselves as well as to minimise losses to their business
• Led the transition management office with a responsibility for delivery of a carve-out and stand up of DivestCo ($32 billion AUM) and optimisation of RemainCo. The counterparty to this transaction was a private equity fund. In this role we reported to the executive committee of a $9 billion public financial services company
• CFO and COO of a private equity fund holding controlling interests in insurance intermediaries as well as insuretech and premium finance companies
After obtaining a Bachelor of Commerce degree, with majors in both Economics and English from the University of Cape Town, in South Africa, I launched my career in England where I qualified as a chartered accountant.
Outside of work I enjoy running, reading, cooking and a glass of wine.