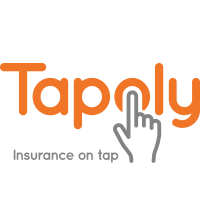 It is clear that the perfect storm of events over the past year have created challenges across the value chain for insurers, intermediaries and customers alike. One of the most impacted insurance markets is SMEs and those who serve them.
The FSB (Federation of Small Business) recorded that at the beginning of 2020 there were 5.9 million small businesses. Many of these have been faced with forced lockdown closures, pivoting for business survival or sought funding assistance and had to claim on policies such as Business Interruption. In turn insurance intermediaries have found themselves in a hard market with increasing numbers of products unavailable while commission and profit margin get squeezed, combined with operational challenges due to technological issues, staffing, and reduced investment in innovation. This is all posing an uncertain future for smaller brokers and Managing General Agents) MGAs.
Here we will discuss some of the key challenges faced by insurers serving micro SMEs during a hard market and pose some of the potential solutions for navigating turbulent times.
Hard market and capacity shortages
It goes without saying that intermediaries across the country are feeling the effects of the hard market; increased premiums, reduced capacity, restricted coverage and lower limits on policies. In May 2020, Lloyd's of London said that Covid-19 could cost the non-life insurance market over $200bn, including a huge $107bn underwriting loss and $96bn investment loss.
Lloyd's highlighted that there have been other global issues in the past that have caused challenges for the insurance industry, such as the impact of 9/11 and hurricanes Harvey, Irma and Maria in 2017, but that the final bill as a result of coronavirus is likely to be "far in excess" of these previous events. It is likely the effects of the pandemic are going to be felt in the sector for years to come.
These effects are felt strongly by intermediaries serving micro SMEs as this market often comes with higher risk and higher customer acquisition costs. The manual processing time for micro SME and freelancer data can be considerable which quickly eats into profits before the additional time of sourcing adequate cover or communication delays due to the coronavirus pandemic is even factored in. This can make it difficult for insurance intermediaries to viably serve micro SMEs.
However, between June and August 2020 alone 59,000 additional businesses were registered. Similarly, the gig economy has rapidly grown in recent years. In 2019 it was estimated to be 4.7 million people in the UK, more than doubling in size since 2016, and this has likely to have grown in the past year. There are considerable market opportunities for intermediaries looking to serve this group if they are able to mitigate these challenges and the effects of the hard market.
How do we move forward?
To move forward intermediaries need to find ways of increasing their profit margin by establishing more robust operating models which lower the costs while increasing gross written premium and reducing claims costs.. Within the MGAA webinar "Navigating the 2021 hard market challenges for intermediaries serving micro SMEs" the panel will discuss how intermediaries can survive and thrive in these turbulent times and pose a variety of possible solutions including;
Embracing technology in administration – it is clear that technology has been the lynchpin keeping intermediaries working remotely. If technologies such as automation, AI and ML are embedded in business administration, it can help to reduce customer acquisition costs and manual processing time.
Using technology and data in customer acquisition – Customers want insurance information, products and quotes as quickly as possible and the internet is their main source. Embracing technology at quote-and-buy, underwriting, distribution and claims will ensure you can remain competitive and can help you acquire new customers cheaply, if used correctly.
Sourcing alternative capacity or funding solutions – Looking for alternative capacity solutions will help you to continue offering essential products.
Adapt to changing customer requirements – Remaining agile and offering the products growing in importance, such as Cyber Insurance in the face of growing cyber attacks, or legal expenses as restrictions continue to change, can help to mitigate some of the challenges.
If you are interested in finding out more about the hard market challenges facing intermediaries serving micro SMEs and how to mitigate them, or how to access this growing market segment and build a robust operating model that is resistant to turbulent times, sign up to the webinar featuring Janthana Kaenprakhamroy (CEO of Tapoly), Brett Sainty (CEO of BLW Insurance Brokers) and Ryan Birbeck (Head of London Market Trading at AXA) on Wednesday 14th April here.
ENDS
About the Author
Janthana Kaenprakhamroy is the CEO and Founder of comprehensive insurtech Tapoly, winner of Insurance Provider of the Year at the British Small Business Awards 2018. Tapoly is an award-winning digital managing general agent (MGA) for SMEs and freelancers providing underwriting and distribution. Tapoly also builds end to end white labelled SAAS (software as a service) solutions connecting insurers with their distribution partners. Janthana was listed by Forbes as number 6 of the Top 100 Women Founders to watch and is among the Top Ten Insurtech Female Influencers according to The Insurance Institute. Janthana is a chartered accountant and former internal audit director at top-tier investment banks. More information is available at https://www.tapoly.com/